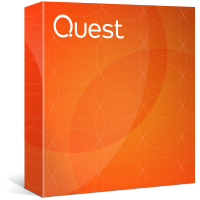 Extending your backup retention and archiving in the cloud is easier and more cost-effective than you might expect. It's possible when you combine Rapid Recovery backup and recovery software with Azure, Microsoft's enterprise-grade cloud computing platform.
Rapid Recovery backs up, replicates, verifies, and restores critical data at near-CDP speeds with up to 288 snapshot increments a day — all with one easy-to-use software solution. And now, you can replicate your backups to the Rapid Recovery Replication Target in the Azure Marketplace for easy, cost-effective disaster recovery and archiving. Start your 14-day trial and see how you can:
Restore operations quickly with an RTO of minutes
Restore everything from a single file or data object, all the way up to a complete machine
Send continuous updates to a virtual machine in case there's an issue with the physical
Reduce storage by up to 80 percent with integrated deduplication and file compression
Back up only data that has changed to maintain optimal performance
How to Get Started
Download your free trial of Rapid Recovery. You will then receive instructions on how to set up your Rapid Recovery Replication Target in the Azure Marketplace.