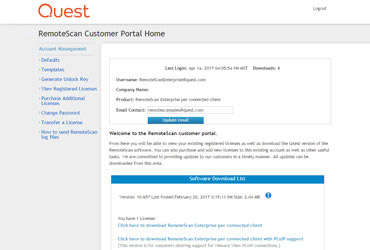 Try it in Azure!
Get your free 30-day trial license for the Azure Marketplace today.
You can now use RemoteScan Enterprise from the Microsoft Azure Marketplace. Easily and securely scan from your document scanners and cameras within your virtual desktop environment. With RemoteScan, scanners can be used by thin clients, PCs, tablets or laptops while you are logged in to your Azure Cloud session.
With your RemoteScan for Azure trial, you'll be able to:
Support compliant document scanning
Reduce scanning related help desk tickets
Ensure fast scan speeds with consistent results
Utilize the full value of Azure-hosted business applications
Ensure that document scanning and archiving to the cloud is seamless
What are the customer requirements?
Bring an existing Azure account and credentials
Request a RemoteScan trial license