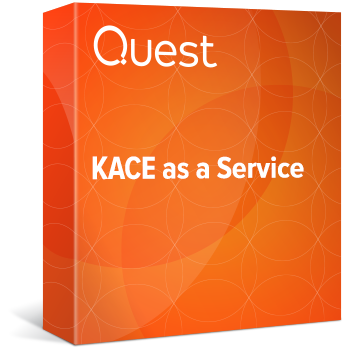 Get cloud-enabled, fully integrated systems management for your laptops and desktops — for any OS. See for yourself how you can:
Improve endpoint security
Discover and inventory all hardware and software across your network
Track and manage software licenses accurately to ensure compliance
Distribute and install applications remotely
Receive fast admin alerts for easy exception–based management
This trial provides the experience of using a virtual KACE Systems Management Appliance hosted in the cloud. Some features not available without the VPN connection of the full KACE as a Service license. For additional appliance-within-the-cloud support, see the KACE as a Service setup guide.