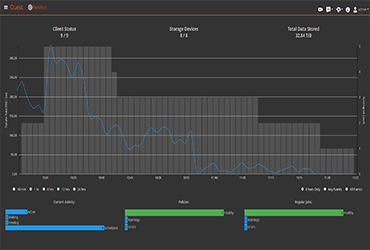 Discover how Quest NetVault Backup protects data in diverse IT environments — from one intuitive console. This virtual trial explains how NetVault helps safeguard information stored on network-attached (NAS) devices. Support for multiple server and application platforms ensures availability of business critical applications, including Oracle, Exchange, MySQL, SQL Server, DB2 and SAP.
Find out how NetVault Backup can help you:
Back up to tape or disk, as well as use data deduplication to minimize your storage footprint.
Reliably protect critical application data in physical and virtual environments.
Use backup storage that matches your restore SLAs, budget and retention policy.
Quickly recover an entire system after a catastrophic failure.