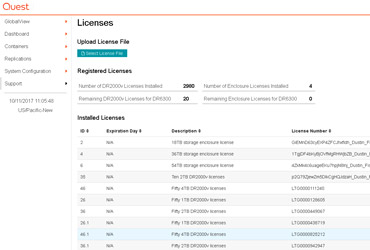 Get all the benefits of DR Series Appliances in a virtual format.
Avoid the logistic and cost obstacles of deploying a physical backup-to-disk appliance. The DR2000v delivers an economical alternative for protecting data in small environments or remote/branch offices. The DR2000v is a disaster recovery (DR) backup virtual appliance running inside a virtual machine (VM) on a VMware ESXi or Microsoft Hyper-V server that allows you to:
Back up more and back up faster by starting all your backup jobs at once.
Store less with a 15:1 deduplication ratio.
Perform better by accelerating any major backup software using performance accelerators.