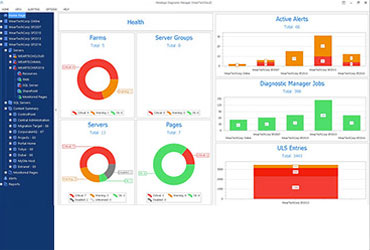 Run a comprehensive health check of your SharePoint environment and gain complete insight into your SQL and content databases. See for yourself how to:
Monitor your entire SharePoint environment, including pages, web parts, HTML controls and workflows.
Set automated notifications to configure performance thresholds that alert administrators about an issue.
Create custom reports based on issues specific to your SharePoint environment.
Troubleshoot ULS log entries from all monitored SharePoint farms in a centralized location.
Report on how your databases are allocated across drives and perform capacity planning using data and log file growth trends.