The Experts Conference Virtual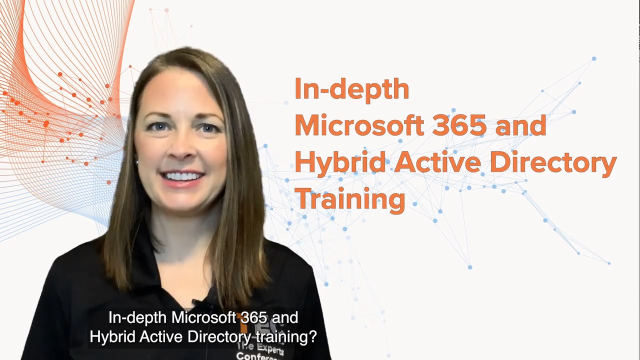 01:32
THE virtual Microsoft training event of the year – The Experts Conference (TEC) – is back, virtually! If you missed our in-person event that was held in Atlanta earlier this year, don't worry! We're back for another round of the advanced, practical Active Directory and Office 365 education that TEC is known for, but this time, you can attend right from the comfort of your home.
This conference is 100% virtual and free, so don't miss out on the chance to keep up with the latest industry data, earn continuing professional education credits and get answers to the big technical challenges you face daily.
Past virtual TEC attendees loved how "The sessions were short, sweet, and very useful," and praised TEC for providing "Lots on information in a concise manner."
Sponsored by the leaders who have helped move, manage and secure over 336 million Active Directory users – Quest Software, TEC 2022 gives you the opportunity to expand your knowledge by connecting with Microsoft MVPs and industry experts. Join in-depth training tracks on Microsoft Infrastructure Security, Microsoft 365 and/or On-Prem & Hybrid Management and Migration.