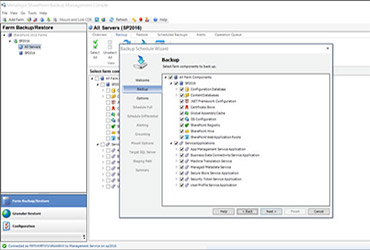 Backup and protect your entire SharePoint environment, including content databases, service applications, search data and farm configuration. See for yourself how to:
Backup and restore business-critical data to mitigate interruptions in the event of a power outage, disaster or user error.
Enable granular recovery of individual or departmental content without impacting others.
Restore from existing backups and legacy backup files with a state-of-the-art interface that automates all of the heavy lifting.
Empower administrators and employees to quickly restore their own content without leaving the SharePoint interface.