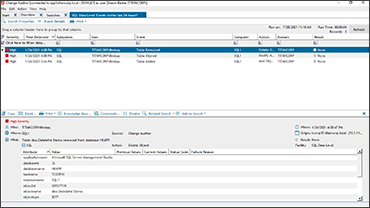 Change Auditor for SQL Server tracks, audits, reports and alerts on SQL databases and tables, including additions, removals and changes to rows, procedures, tables, views, triggers and more.
Automatically generate intelligent, in-depth forensics that translate events into simple terms for auditors and management, and reduce the risks associated with day-to-day modifications.

Start your virtual trial of Change Auditor for SQL Server today!