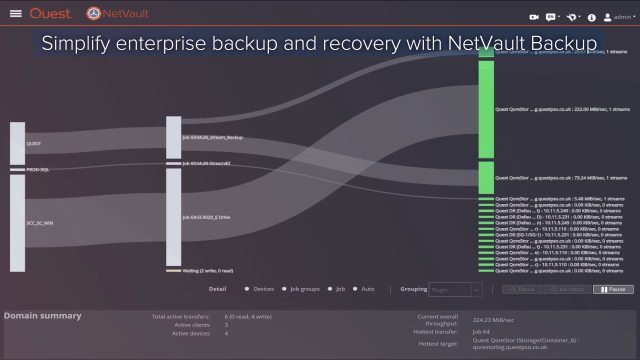 01:31
Our solutions deliver the fast backup and recovery you need to keep pace with your business. Just ask our customers. The majority reported significant time-savings compared to their previous solutions with 20% seeing as much as a 10X performance increase with us. Our backup and recovery solutions are designed for fast-growing organizations like yours as you modernize your data protection. We enable you to:
Protect anything — systems, apps and data — whether it's physical, virtual and or in the cloud.
Recover your environment in about 15 minutes with zero impact on users.
Accelerate backup for virtual environments and scale out to thousands of VMs.
Slash storage requirements and costs with cloud-connected deduplication and replication.
Replicate backups to remote sites and multiple clouds for true disaster recovery.
Leverage tape and VTLs for true "air-gap" data protection against ransomware and other malware.