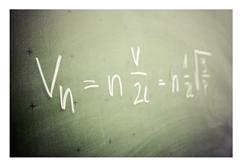 Business intelligence (BI) is not just for big corporations. In higher education, colleges and universities of all sizes rely on BI solutions to analyze data from multiple sources and deliver reports that help streamline administration and improve student outcomes.
While higher education has no shortage of skilled data scientists, many institutions today are looking for ways to run reports and provide insights without having to depend on technical staff. Providing self-service capabilities to employees from human resources (HR), accounting, the registrar's office and other departments can provide faster access to information while allowing technical staff to focus on new, more strategic projects.
To tap into a more diverse array of data sources and enable broader access to insights, many universities are turning to BI software solutions.
Implementing self-service at Concordia University
The four-person BI department in the Portland, Oregon, branch of this university generates recurring and ad hoc query reports for a variety of departments, outside contractors and vendors, such as a vendor responsible for recruiting online students. The department wanted to improve the accuracy of reporting and implement self-service capabilities to put the tools for better decision making into the hands of more people.

Adopting the Dell Toad line of products provided capabilities for both technical and nontechnical users, and allowed the BI department to share data with outside vendors. The new solution helped minimize the need for manual processes and labor-intensive report generation for technical staff. (Read the full case study.) https://www.quest.com/documents/concordia-university-university-empowers-users-with-self-service-analytics-case-study-67483.pdf
Simplifying BI at Kennesaw State University
At Georgia's Kennesaw State University, the Human Resources Information Services (HRIS) group needed an efficient way to compile and analyze payroll, benefits, employment and enrollment information from a diverse array of data sources. The group also wanted to reduce manual processes, enabling nontechnical users to access reports without assistance.
Today, the HRIS group can analyze data and share information in an easy-to-understand form with nontechnical users by using the same product line Concordia University uses for reporting. The group is generating more reports while saving 20 hours per week. Better decision making is helping the university achieve a wide range of goals, from optimizing the profitability of summer sessions to reducing faculty turnover. (Read the full case study.) https://www.quest.com/documents/
Enabling nontechnical users at University of Alaska
The University of Alaska must regularly provide key reports on finances and student enrollment to deans, executives, the Board of Regents, state legislators and other nontechnical users. When the university upgraded its student, finance and HR information system to a new version of Oracle Database, it needed a new querying and reporting tool to replace a discontinued product from Oracle.
A multi-departmental team searched for a solution that could deliver a wide variety of reports, connect several diverse databases and offer secure data access to all users without compromising production data or reducing performance. By adopting Dell Toad Data Point, both technical and nontechnical users can connect to multiple database instances, write well-formed queries and easily access reports. (Read the full case study.) https://www.quest.com/casestudy/university-of-alaska-university-empowers-data-experts-and-novices867522827750/
Empowering all users
Whether an institution wants to improve graduation rates, track faculty performance, optimize new online programs or ensure salaries are competitive, BI solutions can play a critical role in analyzing numerous data sources and delivering new insights. For many colleges and universities, the right solutions are the ones that empower the widest range of users.