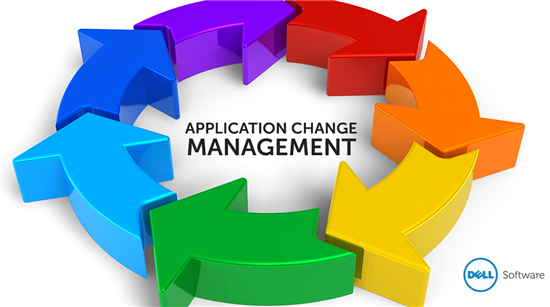 You're in the tech industry, you love the latest gadgets and gizmos, you're all about innovation ― and yet you're stuck wrangling all the moving parts of managing application changes…manually?
There are probably days when all the tedious tasks, spreadsheets and human interaction required seem outrageous. Because it kind of is. All that work just to move your application forward? You've got better things to do, better ways to apply your talents.
You shouldn't be forced to track down signatures and deal with paperwork when technology has advanced to the point where you can automate this entire process. That's right ― pretty much everything about the application change management process that's giving you an eye twitch can be automated. But to truly improve your life ― and your application ― you need the right tool.
So we put together a checklist of the 19 coolest features every good application change management solution should offer. Here's a sneak peek into the functionality you need, and why it'll take you from annoyed to overjoyed:
1.) Issue tracking ― A good tool will make it fast and easy to document who requested what, and what effect those changes will have. This helps achieve compliance and prevents headaches down the line.
2.) Workflows ― A repeatable, consistent workflow is simple to establish with a solid change management solution. With a better workflow in place, you'll easily manage approvals and tasks, and ensure your team follows the proper procedures as changes are introduced.
3.) Approvals ― A great toolset will automate the approval process. We know, you probably hear angels singing right now. Can you imagine how happy you'll be when changes are routed to the appropriate person online or via email automatically? If a timely response isn't provided with your first request, it will automatically route the approval to the next approver in line. What a concept. No more chasing down approvers and waiting around ― your toolset can do that for you.
Curious to see what else you can automate?
Next step
Check out the full list of functionality that'll empower you to establish a consistent, secure and automated approach to application change management.