As the cost of electricity is continuing to rise, power companies are offering rebate opportunities for organizations who take a "green" and energy efficient approach to managing their business. So why have so many organizations been slow to adopt power management initiatives?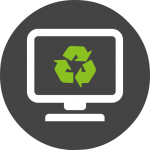 The main reason is that power settings management is a burdensome task and the actual return on investment is not always so easy to calculate. Organizations also need users' machines available for patches, software installation, and remote access, which often results in desktops and laptops being left running after work hours, wasting energy and money.
Still, organizations today are more focused than ever on their environmental impact. They want to save money, as well as energy. But first they need to know: Can the challenges of implementing power management be overcome? What are the potential cost savings? And what should they look for in a tool to help? This white paper explains it all.
Download By the Numbers: Lowering Energy Costs at the Desktop and learn how to overcome the challenges of power management.