We recently commissioned Principled Technologies to conduct an independent lab test comparing Foglight for Virtualization, Enterprise Edition, with SolarWinds Virtualization Manager. Foglight was the clear leader in all three categories of functionality tested: storage optimization, virtual machine memory and CPU optimization, and change management.
In my previous post, I covered storage optimization. Today, I'll talk about optimizing virtual machine memory and CPUs. Many of the tenets of storage optimization hold true for memory and CPUs as well. Having a management solution that delivers recommendations for optimization and then guides you through taking action to remediate issues helps prevent resource waste and increases overall efficiency.

Optimize VM performance in less time with fewer steps.
Foglight for Virtualization proved to be more than 2.7 times faster than SolarWinds Virtualization Manager when optimizing CPU and memory on 10 VMs. Foglight optimized 10 VMs in less than 20 seconds whereas it took SolarWinds more than 53 seconds. That's 63 percent less time with Foglight. And with Foglight, it took only six steps, versus SolarWinds' 31 steps.
Using SolarWinds, you can optimize only one VM at a time. Foglight allows you to optimize multiple VMs at once by making only a few additional selections within a single screen. Plus, with Foglight you can schedule your optimization to take place at a time that's most convenient for customers and staff – just set it and forget it!
Principled Technologies concluded that "Given the efficiency of Foglight for Virtualization when implementing VM changes on multiple VMs, these time savings could be even greater in a large enterprise where optimizations and changes are performed on a significantly larger number of VMs at a time."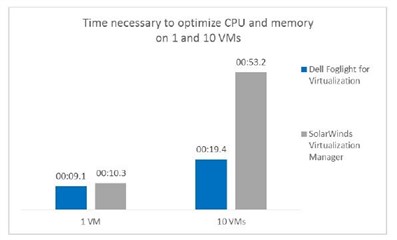 Figure 6 from the Principled Technologies test report.
Remediate issues and prevent reoccurring bottlenecks.
Foglight provides a wide and deep range of network information to help IT pinpoint where issues are occurring. This includes information on hypervisor-level network traffic, plus detailed information on, and mapping for, VMware virtual switches and virtual adapters, and a metrics display for virtual networking components. With this information, IT can quickly identify and remediate issues such as potential network bottlenecks and prevent them from occurring in future. SolarWinds, on the other hand, only provides information on hypervisor-level network traffic.
Achieve end-to-everything performance.
With Foglight for Virtualization, Enterprise Edition, you can visualize, plan, analyze and optimize your entire virtualized environment with end-to-everything performance monitoring and management. Find out more about how Foglight for Virtualization compares to SolarWinds Virtualization Manager – read the report.
*Based on October 2015 Principled Technologies report commissioned by Dell, "Virtualization-Management Comparison: Foglight for Virtualization vs. SolarWinds Virtualization Manager," comparing a trial version of Foglight for Virtualization Enterprise Edition to an online demonstration version of SolarWinds Virtualization Manager. Claims are based on features within the SolarWinds online demo, review of publicly available SolarWinds documentation, and customer verification.