When it comes to choosing a virtualization platform there are many questions to ask, and often it's not just the technical requirements; financial pressures will impact the decision as well. With the release of Windows Server 2016, Hyper-V and SCVMM, many organizations will again be looking at diversifying their virtual environments across multiple platforms. To help, we have put together a short collection of resources to help.
Windows Server 2016
Hyper-V vs VMware - Technical Comparisons
What about managing a multi-hypervisor, Hyper-V and VMware environment?
With Foglight you won't need to worry that you have multiple hypervisors, or have multiple management tools; Foglight monitors, manages, optimizes and automates your virtual environment. Ensuring that you always have capacity, that your virtual machines are available and importantly your environment is performing.
To learn more about managing a multi-hypervisor environment see Foglight for Virtualization
Monitor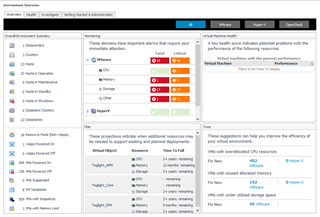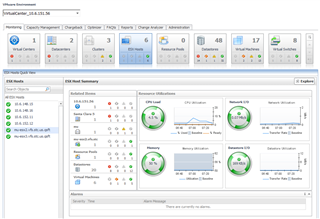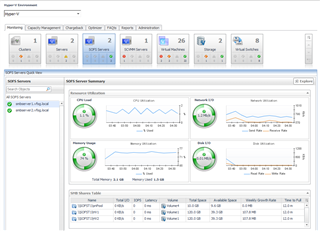 Optimize