I'm sure Oracle DBAs everywhere are keeping their collective ears close to the ground waiting for the official announcement on 12cR2. We still, rightly or wrongly, have a habit of waiting for the 2nd release of Oracle versions, but that's for another day, for now I'm guessing Oracle will announce 12cR2 at OpenWorld this week, probably cloud-only initially. That will allow DBA's to peel their ears off the floor and start thinking about installing it somewhere, playing with it, see what it breaks, see what it'll improve, etc., etc.
I'm not sure about other DBAs but generally when I was moving up base versions I upgraded a lot of other things as well. Mainly because if I got a significant window of downtime I tried to get everything done! The last time I did one of these it took 56 hours – Friday 10pm to Monday 6am. Needless to say by 6am on Monday morning I was wrecked. Luckily, everything went well but surely, even with Oracle Standard Edition, there must be an easier and less stressful way to do this (I pondered to myself over my 27th cup of coffee that weekend).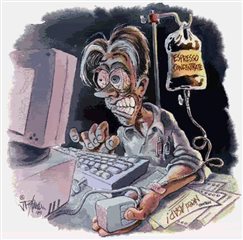 First of all, this was quite a substantial migration, a lot of moving parts – data centre, hardware, operating systems, Oracle database & app server versions, and application upgrades. The application server & OIM parts were pretty easy. They were all built and tested in the weeks leading up to the migration weekend. The need for the extended period of downtime was the export, copy and import of all the databases, plus a little wiggle room built-in. This, as you can imagine, took time and a lot of bandwidth! As I mentioned before everything went well, but it could have been a lot easier and stress free.
In the past year I've started working with SharePlex. A CDC tool that replicates data changes between databases. You may want to do this for a variety of reasons, one of which is migrations. As I was going between Oracle versions and operating systems using a standby wasn't an option – with SharePlex you can replicate between versions and operating systems.
So looking at your 12cR2 migration that means you could create your 12cR2 database days or weeks beforehand, during office hours, and have the data replicating from your existing database to 12cR2. Then to migrate, all you need to do is log the users out and ensure the 12cR2 is in-sync with the existing production database.
Another plus of using SharePlex is that you have a solid fail-back plan if something does go wrong. Before switching the users over to 12cR2 you can setup replication back to your existing production database, ensuring that if anything does go wrong with 12cR2, or the new hardware, that you can quickly get your users back on the old, solid production database with minimal downtime or loss of data.
I estimate that with SharePlex I would have completed the migration and testing in under 5 hours (and have had a solid fail-back plan) – saving over 50 hours of downtime, with far less risk.
So when you decide to migrate to 12cR2 treat yourself to a term license for SharePlex and take the stress out of the migration. If you want to learn more about how you can reduce the downtime and risk with an upgrade I'm hosting a special webcast with my colleague Martin Wild on September 29th: