Would you like to monitor hundreds of connections from a single Spotlight Client? No problem! With the new Federation feature, you can monitor hundreds of connections without additional overhead on your Diagnostic Server. With Spotlight's ease of deployment and features like Discovery Wizard that can find and import connections automatically, you can be monitoring hundreds of connections in no time. When adding existing Diagnostic Servers to a federation, Spotlight smart architecture does all the under the hood work for you. The designated Configuration Diagnostic Server shares and manages connections and configurations (such as Playback database, Alarm Actions, Templates and Custom Counters) amongst all Diagnostic Servers, all accessible from one Spotlight client.
See exact steps on how to configure federation outlined in the Spotlight Federation Steps blog.
Try a Free Trial of Spotlight on SQL Server Enterprise
Our Federation Guide outlines step-by-step instructions on how to configure a federation.
Here are some screen captures to give you a sneak peak of this powerful feature.
Federated Diagnostic Servers architecture: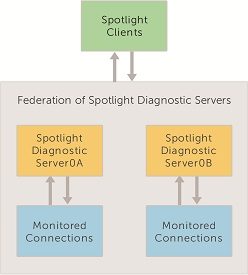 When adding Diagnostic Servers to federation, Spotlight gives you the option to choose the designated Configuration Diagnostic Server: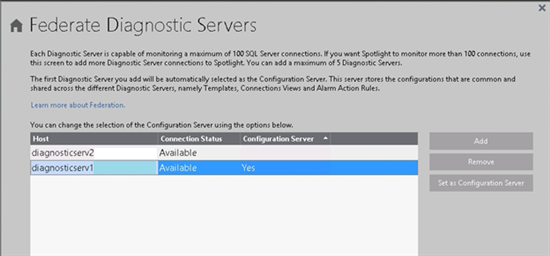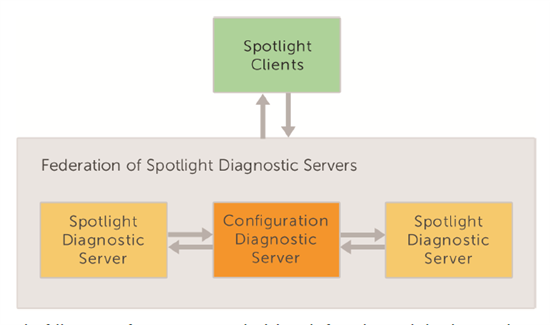 Diagnostic Server home page shows status of each Diagnostic Server: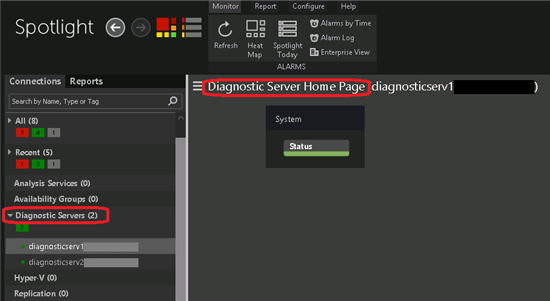 When adding new connections Spotlight prompts for associated Diagnostic Server: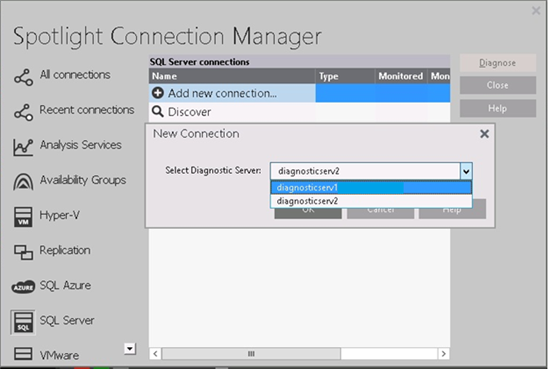 When Diagnostic Servers are federated, Spotlight handles duplicate Templates by renaming them with associated Diagnostic Server name:

Alarm actions are assigned a new Diagnostic Server condition with associated Diagnostic Server name: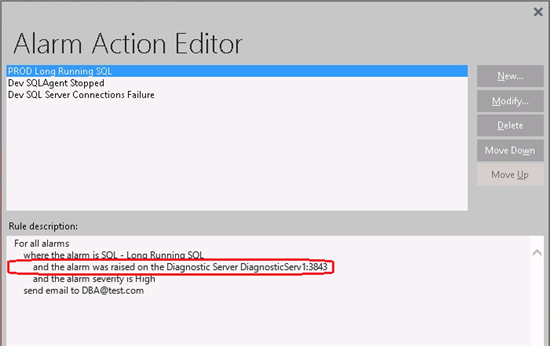 Features such as Extended Events, Playback and Spotlight Cloud prompt you for associated Diagnostic Servers: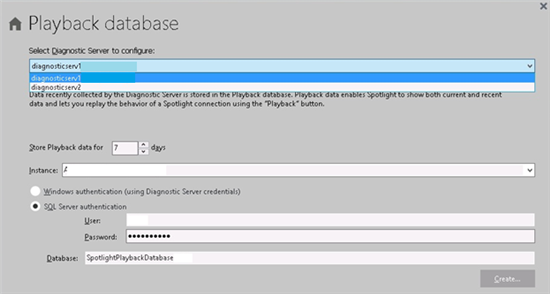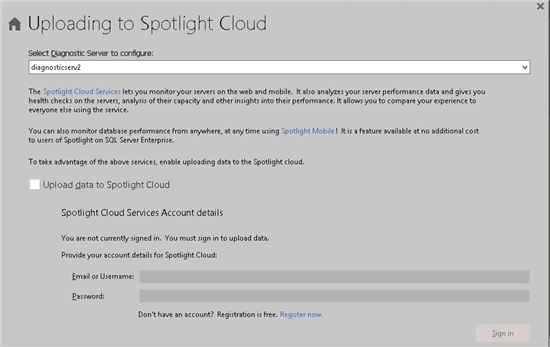 For more information about Spotlight 11.6 release features refer to Spotlight on SQL Server Enterprise Release Notes.
Spotlight on SQL Server Enterprise