The time for channel is now and as a channel account manager, that's pretty exciting. We are working hard on ensuring that as the upcoming changes commence, our channel partners know what is going to be happening and why these changes are so positive.
As much as we have loved our time here, we are now focused on the new world and its imminent arrival. As we begin our Quest into a new business, we will also be launching a new partner portal. This means that we can learn from the comments made by partners from our old portal to improve on the new one and make being a partner with us a better experience. It has been worked on significantly over the past year in order to give optimum support for our partners who wish to increase their capabilities with us. Partners will also see a new, simpler deal reg process which will allow business amongst ourselves, partners and distributors work far better. I am keen to educate my partners on the wide range of training that we can provide to them – both sales and technical. If they know what we do and how we do it, we will be able to successfully use partners as an extension of our own teams.
We have a great vision for the future of Channel in the UK & Ireland and we know that to achieve this, our partners must come first. This means developing the relationships we have in order to drive more business together. In the UK & Ireland Channel team we have hired 4 new members within the past 6 months and have plans to grow even further. This is to increase our dedication to our partners and consequently increase our channel business. To further our partner relationships, partners will be rewarded for their commitment to us, with greater incentives and profitability.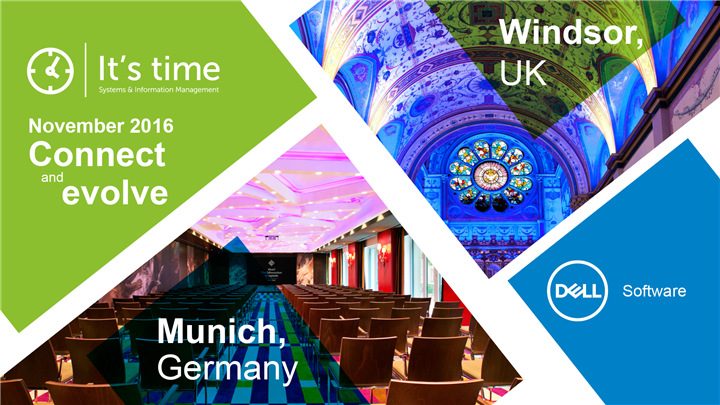 Our upcoming partner conferences in the UK (November 8th) and Germany (November 10th) will be a fantastic opportunity for our partners to get to know the new and improved partner portal as well as meeting their channel account managers. We will be able to introduce them to our new brand as well as having our head of EMEA Channel – Chris Miller, hosting the event. Our current roadmaps will be revealed and explained, providing a chance for partners to understand what we've been doing behind the scenes and what's in store for them. We have got some exciting upcoming announcements as we launch some new solutions that will be very relevant to partner growth strategies.
#JoinTheInnovation – attend our partner conferences.