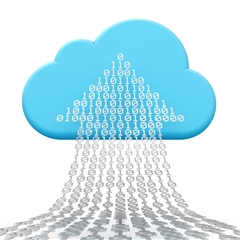 During October 2015, Oracle announced that the Extended Support Fee for Oracle Database 11g R2 will be waived until May 31, 2017. After this period, Extended Support for Oracle Database 11g R2 will be offered until December 2020.
A primary concern for many is that Oracle will no longer provide security patches or bug fixes for 11g. This will cause many users to consider migrating to Oracle 12c, and also the potential to move to the Cloud, with all the associated benefits (and challenges).
The Downside of Database Migration:
The reality is that no database migration is easy; Oracle themselves have a range of tools and solutions, such as GoldenGate, Active DataGuard, Oracle Streams (and more), but this "pick and mix" approach serves to represent further complication and expense to many customers, let alone the risk of the migration not working efficiently.
If your data is critical to your business, the last thing you want to tell the executive team is that the migration solution is out of security compliance, involves extended downtime and out of hours working, and a will incur a significant uplift in costs because of buying new software tools and potentially hiring specialist support services.
As an example, EPX, a major US Electronic Payment Processor, were ultimately forced to replace the vendor migration tools; because of the critical nature of their business, downtime is unacceptable, and transaction losses result in hefty fines. The vendor tools were not suited to their requirements and cost them both money and damaged reputation.
The Alternative Solution for Database Replication and Migration:
The reality is that there are alternative replication and migration solutions available from third party ISVs, with long established, proven track records of delivering the best of results and business outcomes, at a fraction of the price of the Database Vendor pick and mix approach.
If you are looking to migrate away from Oracle 11g R2 (or earlier Oracle versions, for that matter), it would be time well spent researching other solutions and approaches. The opportunity is there to either maintain an on-premise service, part hybrid Cloud, or total Cloud service, whichever offers your business the best way forward.
Cloud-Only might be the way to go, because Oracle have confirmed (22nd June 2016) that version 12c R2 will only initially be available for the cloud. On-premise will be available at a later date. Alternatively, there's always SQL...