A wealth of knowledge on SQL Server Wait Types awaits you in our Waitopedia site. Our in-depth information on SQL Server wait types gives you the upper hand when SQL Server performance is hindered due to one of these wait types. Wait statistics can point you in the right direction when it comes to analyzing bottlenecks and narrowing down the cause of performance issues. From the more commonly encountered ones like CXPACKET or WRITELOG, to least frequently experienced, our Waitopedia site has you covered.
Based on collected Spotlight Cloud user data, Waitopedia presents a sorted list of wait types from the most to least common. It also displays the typical values of each wait type. Additionally, Waitopedia provides descriptions of every wait seeded from Microsoft® while leveraging on data captured from our user community. Since this data analysis and insight are based on data collected from instances uploaded by our Spotlight Cloud user community and is continuously updated it is invaluable tool for all users.
So what are you waiting for you?
Here's an insight to this site:
Main page shows the most and least common wait types according to Spotlight Cloud user data: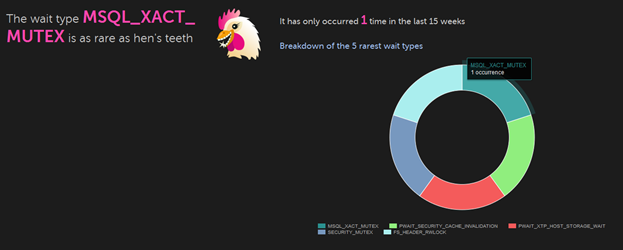 A comprehensive searchable list of waits that can be ordered by name, category or prevalence: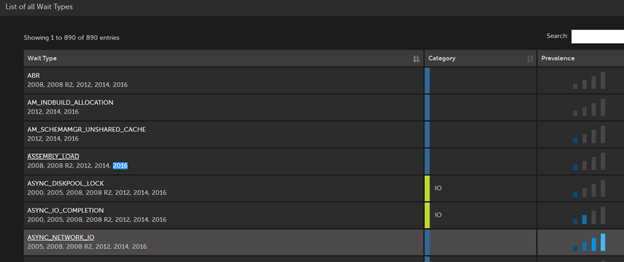 Each wait type has a seeded Microsoft description along with our user community input:



How common or rare wait type is based on our user data:



Further statistics of wait types:



So, end the wait! Visit our Waitopedia site to collaborate with other users and find all there is to know about SQL Server waits.
Join Spotlight Essentials community.