Cloud hosted infrastructure, or IaaS, is growing and businesses globally are now challenged by multi-hypervisor, hybrid cloud environments. This new and unique combination not only further complicates cost management, it creates a whole new set of demands on the IT organization to understand and ensure that their businesses services are running, performing and always available across a diverse set of environments. Imagine having Microsoft Hyper-V in development, VMware as the legacy virtualization platform in production and a new set of IaaS virtual machines hosting scale-on-demand applications. An outage to any one of these systems will certainly have an impact, however, not knowing of the outage, or being slow to respond because each is monitored and managed in disparate tools will further perpetuate the problem, likely resulting in hard to handle questions from management and the business. Not to mention the impact on revenue and the businesses reputation.
To help, Quest has been busy building capabilities to further extend our monitoring of Hyper-V, sure up our monitoring of VMware and now we've taken our expertise into the cloud with Foglight Hybrid Cloud Manager for Azure and AWS.
Azure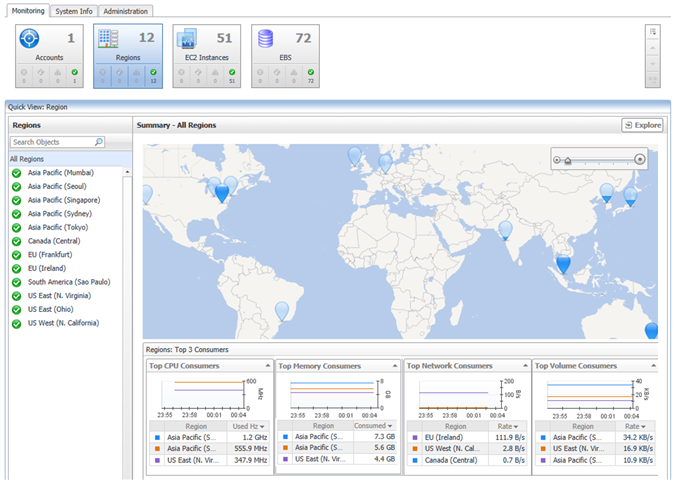 AWS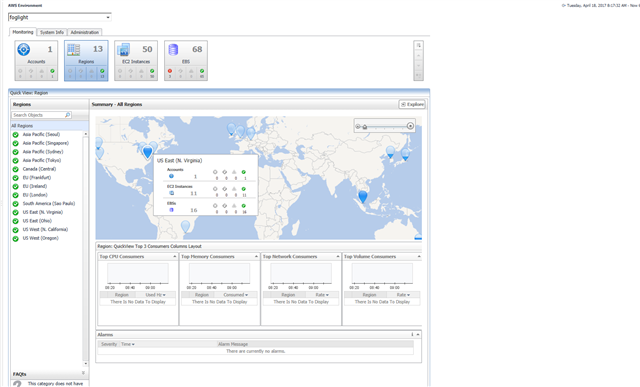 Yes, you cloud use Azure Monitor, or use AWS Cloudwatch, however that requires at least two additional places to setup, configure and integrate so that you receive notification of a pending outage or poorly performing infrastructure/applications. Foglight Hybrid Cloud Manager centralizes management of your hybrid datacenter into a single product, no need to configure rules and thresholds, no need to worry if an Azure VM or EC2 Instance is monitored and no requirement to learn a query language to discover who the most demanding consumers of compute are; Foglight Hybrid Cloud Manager simplifies this into a single connection to your AWS or Azure subscription. Once connected you will be able to monitor Hyper-V, VMware, Azure and AWS all from a single installation that scales beyond 10,000 virtual machines. No configuration, no concerns, stay tuned for the technical preview.