Hi,
I have a service called TunnelSetup running in my database server. Can I set an alarm for that specific service using Spotlight?
I want to spotlight's alarm to send us an email when that windows service stops running.

What i have so far?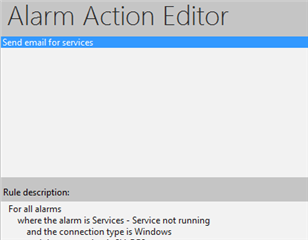 How can i tie this alarm to that service?
AK