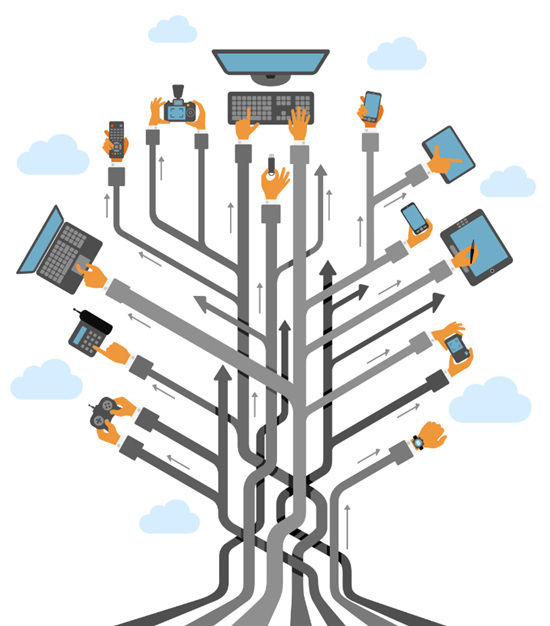 Growing organizations have an increasing number of connected devices on their network, and IT teams are spending more time managing and securing these devices, and the applications they deliver. Device proliferation is a growing trend for which IT professionals are not prepared, requiring time consuming day-to-day tasks to simply keep the IT lights on, helping to keep end users productive. A recent Dimensional Research study reported 61 percent of IT organizations say they already have unknown devices and applications on their networks. This means that the more devices that are connected, the more vulnerable your network is to security threats, thus increasing your chances of malicious attacks from online sources and malware threats. Without an effective endpoint systems management solution, the business impact can be catastrophic.
That's why your organization should have an endpoint systems management solution that works for — and with — you. In our upcoming Virtual Trade Show on June 23, you can learn about the impact of device proliferation, and how to meet the challenges that affect your daily IT tasks using KACE systems management appliances. They are fast to implement, easy to use, and provide the most comprehensive endpoint systems management solution for identifying and managing all network connected devices, including:
Windows PCs
Macs
Chromebooks
Linux, UNIX, & Windows Servers
Tablets
Printers
Storage
IoT devices
The plug-and-play KACE appliances are available in a variety of form factors, including on premises physical and virtual appliances, as well as a hosted service. They can help your IT staff provision, manage, secure and service all network-connected devices faster – giving your organization more time to innovate.
Learn More: Register for this Live Webcast
There are multiple ways we can help you save valuable time:
Automate processes: KACE appliances will help you reduce IT time and resources for system provisioning, maintenance, patching and service desk responses.
Reduce infrastructure costs: KACE appliances replace complicated software-only implementations with a plug-and-play solution, eliminating lengthy infrastructure acquisition and roll out, and the need for extensive training.
Reduce time to value: KACE appliances deliver hardware and software inventory on day one, and then continue to deliver benefits that allow you to achieve an ROI in six months or less.
Optimize the user experience: KACE appliances will reduce user downtime, plus ensure software license compliance. You'll be able to roll out applications in two weeks, not two months, and avoid exposure to fines or overpayment for unused licenses.
Our goal is to become your ally and help you reduce IT administrative time so you can have more time to focus on strategic initiatives and help your organization grow. At the Virtual Trade Show, join our live webcast at 11:00am ET where subject matter expert, Ken Chalberg, will discuss managing the entire endpoint systems management lifecycle, from systems deployment to retirement. Whether you need help with initial system deployment and imaging, managing and protecting your systems or providing them with world class support, KACE offers a comprehensive set of tools to address your needs. Register today to learn more. We hope to see you there.