The NetVault 11.4 release is right around the corner, so we want to give you a preview of some of the enhancements and new features it has to offer!
Here is a list of some of the highlighted features below:
Color Scheme Options
First off, It has been fully rebranded to showcase the Quest® brand in all areas. It also has a slick new color-scheme option, where you can change between Light and Dark Themes.
Light Theme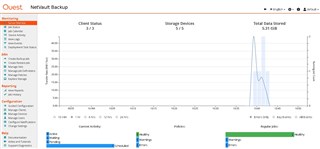 Dark Theme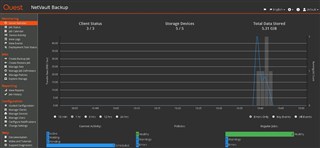 ---
Calender View
You will now be able to view jobs in a Calender view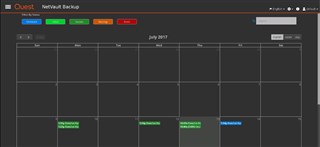 ---
Selection Set Previews
You can now preview Selection Sets for Backup and Policy Jobs. This makes it much easier to preview what you have selected without having to go into the set creator.
Backup Selections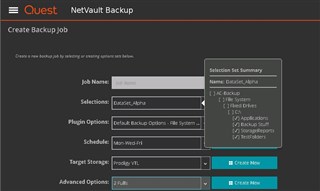 Plugin Options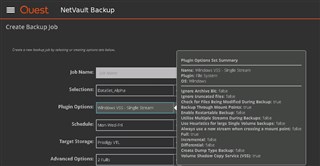 Schedule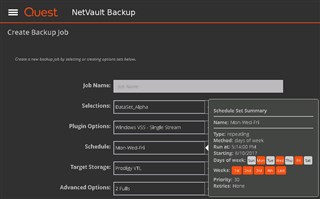 Target Storage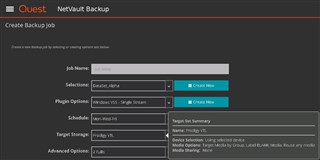 Advanced Options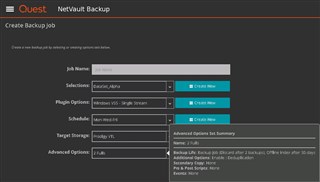 ---
In addition to these excellent UI improvements, we have also implemented some fantastic troubleshooting resources.
In NetVault 11.4, you can now use our logs to direct you to our KnowledgeBase for common errors!
---
You will also find we have added a handy Diagnostic Support Bundle to the UI. Now you can download and send NetVault Technical Support a in-depth bundle of NetVault Server and Client information. This will aid in troubleshooting efforts with both support and the development team.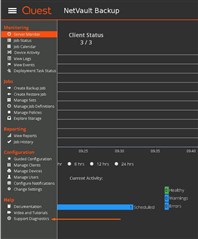 ---
These are just a few of the new features and enhancements coming your way in NetVault 11.4 VERY SOON! Keep up to date on all of our new releases by visiting our Quest Support website, or visiting our Quest Communities page!