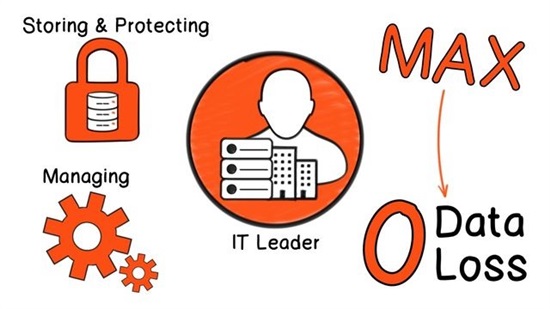 Is your IT department scrambling to stay on top of critical tasks? I'm sure the No. 1 issue you're facing is how to manage exponential data growth. And then there's data analysis, data protection, data storage, backup and recovery, and preventing data loss. Not to mention maintaining security regulations and compliance.
If yours is like many IT departments we talk to today, you have individual teams working on each of these time-consuming and cumbersome tasks. In other words, your IT department keeps running via functional IT silos.
That's one way to get things done, but it can actually result in a lot of wasted time and effort. Worse, cobbled together processes that are inconsistent across the business can put your critical data at risk. In fact, according to the Aberdeen Group, three out of five enterprises experience at least one data breach per year. Moreover, Aberdeen Group found that 92 percent of these businesses will experience critical app downtime in the year following the breach. That's pretty serious.
With a more coordinated approach to information management, analysis and protection, you'd be able to much better secure and store your organization's most important data. You'd also free up more people, time and other resources — all to be used on strategic initiatives for the overarching business.
By destroying your IT silos and focusing on a more holistic approach, you can implement a comprehensive data protection plan for your entire IT environment. By employing software-defined secondary storage and making use of virtual infrastructure visualization, analysis and optimization, your team will be able to:
Choose the most efficient, effective ways to support the business without overspending.
Know where data is and ensure immediate access to it without worry.
Eradicate manual processes and wasted resources.
Reduce backup windows and downtime.
Focus on innovation and show stakeholders that IT is an awesome, strategic business partner!
Want to understand more about why functional IT silos are not beneficial for business?