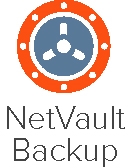 Anyone who's responsible for system, application and data protection and recovery in a large, diverse IT environment knows how challenging it can be. Protecting enterprise data in a complex IT environment is time-consuming, cumbersome and often incomplete.
First of all, it's not uncommon for enterprise-class backup and recovery technologies to be complicated to install, often requiring help from the vendor's professional services staff, which adds to your total cost of ownership (TCO). Then learning to manage and maintain them for your ongoing backup and recovery needs can take a lot of time, effort and patience — especially if your environment has multiple operating systems, and applications and is heavily virtualized.
Quest® NetVault® Backup is currently used by large organizations across the globe, mostly for its ease of installation, management and ongoing maintenance. Plus, we've recently launched a major new release that makes NetVault even more powerful, scalable and easier to use.
Maybe it's time to take a look at NetVault as a better alternative to your current solution. Read our new, short tech brief to learn how NetVault could help you address your diverse data protection and recovery challenges, while making your life easier and enabling you to do more with less. If you're already familiar with NetVault, read about the new enhancements in v12 or download a free trial.