Just like most database environments, DEVintersection is going hybrid. Whether you're joining DEVintersection from the comfort of your home this year or heading there in person, you won't want to miss Quest®!
What can you expect from Quest at DEVintersection?
Only the best prizes and expertise. So check us out to gain invaluable guidance to simplify your work. And, register to win cool prizes like a VR headset, Yeti cooler or Go Pro Max!
And, we'd love to talk with you about our new Data Empowerment Platform. Quest solutions are uniquely positioned to help you with the big picture – including data governance, data protection and data operations. We'll show you how these three pillars form a solid foundation for your organization's data intelligence and transformation initiatives, and how you can achieve them in partnership with Quest.
Speaking of data operations, since DEVintersection is packed with educational sessions, we've narrowed down the top two we think you'll enjoy.
Check out Mathew Phan's DEVintersection session, "Securing SQL Server Data in Azure DevOps Pipeline Deployments"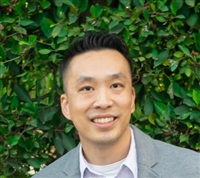 Azure DevOps is quickly becoming the go-to platform for Microsoft shops who want a single-vendor solution to digitally transform their development, test and deployment lifecycles. But classic database management tools like SQL Server Management Studio don't provide enough data integration into Azure DevOps pipelines. And securing production data in non-production databases often gets left out of the picture.
So how can you improve your Azure DevOps pipelines?
With Mathew's advice. He'll discuss how DBAs and database developers can deliver higher-quality code faster and automate deployment of secure database environments while protecting sensitive information.
He'll gear his discussion toward the SQL Server DBA or database developer who's interested in learning about automating their database deployments and code changes, using Azure DevOps and Quest® ApexSQL solutions. You can catch Mathew's session on June 8 at 12 p.m. ET.
And be sure to join John Pocknell's DEVintersection session, "Plan, Accelerate and Secure Your Azure SQL DevOps CI/CD Pipelines"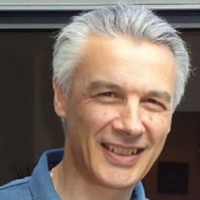 As your business strives for agility to grow faster and compete, you have to accelerate your database change management and delivery processes, all while increasing quality and workload performance. You also need to ensure compliance with GDPR, CCPA and other regulations to protect personal information and sensitive data.
That's a lot of pressure.
But there's good news. With the growing adoption of DevOps CI/CD processes within Azure, there's a lot you can automate to increase operational effectiveness.
What else can you do to meet the demands of this faster delivery model?
Ensure your strategic planning lifecycle also keeps up in driving these changes to ensure the right level of semantic integration and governance for delivery.
Is there a solution that can help?
Absolutely. The ideal Azure SQL DevOps CI/CD solution will provide automated enterprise planning and governance capabilities, plus be able to orchestrate, secure and continuously monitor database, data movement and BI/reporting hub linkage changes to dramatically shorten release cycles.
And there's no one better to help you than John Pocknell.
He'll show you how to strategically plan, accelerate and secure your Azure SQL CI/CD pipeline and improve business performance. You can join John's session on June 9 at 10:30 a.m. ET.
We can't wait to catch up with you at DEVintersection!