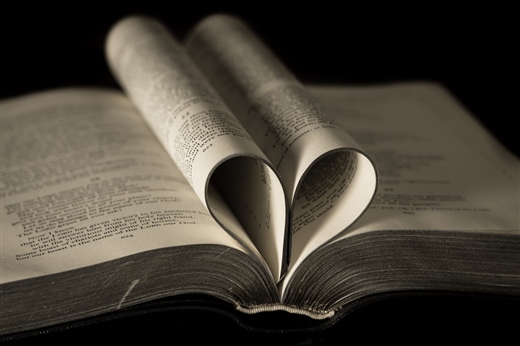 You probably won't get to the end of this blog post. Or will you? Many of us realize that our attention spans are getting shorter.
In a world where our reliance on smartphones dictates our daily lives and diminishes our interest in books, many of us are averse to reading more than one short paragraph. We submerse ourselves in 140 character Tweets (now 280!), or in a realm of social media channels full of videos. But even in this world of digital trends, there's something captivating about reading when you are hooked to a good book and feel the anticipation of what might happen next as you turn those pages.
As we kick off 2018, it isn't a bad idea to revitalize our brains and re-connect with good books. Some bibliophile Questies helped me to put together a list of book recommendations to guide us through the world of good reads. Check it out!
Fiction:
A Man Called Ove by Frederick Backman
"Written by Frederick Backman, this book depicts a grumpy yet loveable man who finds his solitary world turned on its head when a boisterous young family moves in next door. It's a feel good book, has a darker sense of humor and makes you think twice about why some people are the way they are." (Recommended by Beata Kushner)
I Am Pilgrim by Terry Hayes
"This espionage thriller written by Terry Hayes depicts the collision course between two geniuses, one a tortured hero and one a determined terrorist. The astonishing story of one man's breakneck race against time and an implacable enemy. A flawless plot to commit an appalling crime against humanity. One path links them all. This is a book that's hard to put down." (Recommended by Riona Hegarty)
The Glass Castle by Jeannette Walls
"Memoire by Jeannette Walls about her unconventional, poverty-stricken upbringing she and her siblings had at the hands of their deeply dysfunctional parents. Some of the stories will leave you thinking it could only be fiction. It's so crazy and it's also hilariously funny and warming." (Recommended by Riona Hegarty)
"A fascinating and inspiring read. It is fascinating to learn about someone overcoming such hardship and finding success." (Recommended by Alex Gorrell)
A Gentleman in Moscow by Amor Towles
"A Gentleman in Moscow begins just after the Bolshevik revolution. This book follows the story of a count who is sentenced to house arrest within the confines of the fanciest hotel in Moscow. We stay with him for several decades there and meet all the characters who come and go, as well as those who work in the hotel the entire time. Towles' writing is gorgeous and lyrical. He weaves an intriguing story that keeps unfolding until the very end. I knew very little about the Bolshevik revolution and how things played out in Russia afterward, so it was a great way to learn a bit about that too." (Recommended by Michelle Williams)
A Street Cat Named Bob by James Bowen
"Based on a true story about a street musician named James struggling to make ends meet and Bob, a stray cat looking for somewhere warm to sleep who forge a never-to-be-forgotten friendship that has been charming readers from around the world. This book shows how animals and humans need one another. My hope is that more people understand the strong emotional support animals provide and why they are so important in society. I believe the best way to judge a human is to see how they treat animals." (Recommended by Laurie Jones)
You by Caroline Kepnes
"In this psychological thriller, Joe Goldberg is a bookshop owner who meets a beautiful, aspiring writer in Guinevere Beck. After googling her, he begins to invisibly stalk her various social media accounts until he is obsessively orchestrating events that lead Beck right into his awaiting arms. Moving from stalker to boyfriend, Joe transforms himself into Beck's perfect guy, all while quietly removing obstacles that stand in his way – even if it means murder. This book is well written and chilling. You will absolutely be more paranoid after reading this!" (Recommended by Anonymous)
The Grapes of Wrath by John Steinbeck
"The Grapes of Wrath is a well-known American classic novel about a family fleeing the Oklahoma Dustbowl for California's Central Valley during the Depression encounters one obstacle after another in their feeble, earnest attempt to achieve very simple dreams. Few writers can get as much out of a single paragraph as Steinbeck. It's not at all hard to see the personalities, crises and conversations of our own modern era in this novel." (Recommended by John White)
Dune by Frank Herbert
"Also known as a book that inspired George Lucas to write Star Wars script, this sci-fi authored by Frank Herbert is set on the desert planet Arrakis. Dune is the story of the boy Paul Atreides, who would become the mysterious man known as Muad'Dib. He would avenge the traitorous plot against his noble family—and would bring to fruition humankind's most ancient and unattainable dream. Outside of the Harry Potter series, Dune is probably one of my favorite books of all time and is widely considered to be the greatest literary work of science fiction to date." (Recommended by Ryan McKinney)
A Wrinkle in Time by Madeleine L'Engle
"This sci-fi/adventure fiction novel is the winner of the Newberry Medal in 1963. This is a story of Meg, her brother Charles Wallace, and their friend Calvin O'Keefe, where they go in an extraordinary but a very dangerous adventure to find Meg's missing father. This was one of my favorite books growing up and is one of the very first novels I ever read. Disney is releasing a live action movie this year, so read the book before it comes out! It's a quick read as it was written for children and young adults, but it is excellent and a must-read for everyone." (Recommended by Ryan McKinney)
Wonder by RJ Palacio
"This children's book written by RJ Palacio is about a 10-year-old boy with facial birth defects who enters a traditional school for the first time in the fifth grade, after being home schooled up until then. The story chronicles the challenges he faces with friendship, bullies, and how to navigate a sometimes cruel world while maintaining a gentle spirit. The story is told from a variety of character's perspectives. This book is the best example of empathy I have come across. Hearing the same events from the perspective of different characters offers a deeper appreciation for the varied realities each of us carry. While the movie is very good, the book is worthy of a read. Short, insightful, uplifting – it's one that will stay with you for some time." (Recommended by Kathleen Owens)
The Couple Next Door by Shari Lapena
"Written by Shari Lapena, this is a thriller/mystery about a seeming normal couple, their neighbors, and their baby. One night, when the couple goes to a dinner party next door, their daughter goes missing. The story follows the search for their kidnapped child, and ends in a very unexpected twist. If you like thrillers and a good page turner, this book is for you. I could not put it down. It's the type of book that leads you to believe one thing, and then at the very last moment throws a curve-ball at you. The book leaves you thinking after you are finished." (Recommended by Alex Gorrell)
Miraculous Journey of Edward Tulane by Kate DiCamillo
"In this juvenile fiction, Kate DiCamillo depicts an extraordinary journey of a china doll rabbit named Edward Tulane. An arrogant, self-absorbed, and cold-hearted Edward goes through number of adventures. Along the way, Edward is broken, hits rock-bottom and learns to love something other than himself. Although this is a juvenile fiction, Kate DiCamillo tucks an important message into this story that in some circumstances, even a heartless soul can recover and find a heart to love. This book taught me a few life lessons and it stuck with me for a while." (Recommended by Amber Tadokoro)
Tired of reading reviews on made-up stories? Below is a list of non-fiction if you are looking to broaden your knowledge in business, or if you like reading self-improvement books!
Non-Fiction:
Find Your Why by Simon Sinek
"This is a practical guide for discovering purpose for you and your team. As an individual and/or as a leader, this book is fantastic - putting purpose behind 'why' you do what you do or 'why' you should be doing something else." (Recommended by Nate Otiker)
The First 90 Days by Michael Watkins
"This book reveals proven strategies for getting up to speed faster and smarter. To anyone taking on or thinking about taking on a new role (particularly a role in leadership/management), this helps you plan a comprehensive strategy for your first 90 days and beyond." (Recommended by Nate Otiker)
Getting More of What You Want by Margaret Neale and Thomas Lys
"These two authors draw on the latest advances in psychology and economics to provide new strategies for anyone who wants to learn more about negotiations. Inexperienced negotiators tend to leave value on the table. The research and advice in this book can help you take it back!" (Recommended by Anonymous)
The Phoenix Project: A Novel About IT, DevOps and Helping Your Business Win by Gene Kim, Kevin Behr and George Spafford
"This is a novel format that tells the story of an overwhelmed IT contributor burdened with leading a critical project that is really coming off the rails. This book shares the experience and dynamics that many of our customers face. I appreciated the roles and perceptions of the various contributors, including of course the DBA's! It was an easy way to learn a little more about the practical concepts and benefits that the growing DevOps trend is hoping to drive. Definitely relevant for the IM business and really, all of Quest. Also, very readable, which makes it easy for me to recommend." (Recommended by Kathleen Owens)
Influence by Dr. Robert Cialdini
"Dr. Robert Cialdini is an expert in this field. This book features his six universal principles of persuasion, based on thirty-five years of rigorous, evidence-based research along with a three-year program of study on what moves people to change behavior. This is a classic book on persuasion." (Recommended by Anonymous)
Playing to Win: How Strategy Really Works by A.G. Lafley and Roger Martin
"A.G Lafley and strategic adviser Roger Martin outline the strategic approach used to double P&G's sales, quadruple its profits, and increase its market value by more than $100 billion when Lafley was first CEO." (Plot by Amazon)
"It does a very good job covering business strategy in real world examples. Leveraging different RTMs based on time, place and types of products. It takes into account completion, market environments and how marketing play a role in product development as well as company strategy." (Recommended by Chad Bower)
Scientific Advertising by Claude Hopkins
"This is an essential reading for anyone entering the copywriting and advertising professions, reminding us that advertising's purpose is purely to sell. Claude Hopkins expresses truths about 'salesmanship in print' which remain relevant through the decades and across all media - including today's internet marketing. (Plot by Amazon)
"This book summarizes the origins of marketing testing and sales. A lot of the pioneering of marketing testing came during this time and only has evolved since then and became more complicated, in a good way. This book teaches about human behaviors and how to reach them." (Recommended by Chad Bower)
Team of Teams: New Rules of Engagement for a Complex World by General Stanely McChrystal
"When General Stanley McChrystal took command of the Joint Special Operations Task Force in 2004, he quickly realized that conventional military tactics were failing. Al Qaeda in Iraq was a decentralized network that could move quickly, strike ruthlessly, then seemingly vanish into the local population. The allied forces had a huge advantage in numbers, equipment, and training—but none of that seemed to matter." (Plot by Amazon)
"What stands out most to me is that it takes real world examples of both large and small groups in both business and military to highlight what works and what doesn't. But also that team structures and efficiency which once were the norm and looked at as "best practices" are now being dissected and revamped. Not in a 'we hire millennials' kind of way but more directed at leveraging IT to determine break/failure points or communication styles that motive vs dictate, organization structuring that provide more team ownership and inclusivity vs blindly doing a job with no apparent reason or rational." (Recommended by Chad Bower)
The Power of Moments by Chip and Dan Heath
"This particular book explores why certain experiences are impactful and memorable. Littered with great stories, this book identifies the key elements that create these defining moments in our lives and suggests ways we can be intentional about creating such experiences for our colleagues, children, communities and ourselves. When I read something that expands my thinking and offers rich memorable stories, I am delighted to pass along to others who may also find value. This one definitely qualifies." (Recommended by Kathleen Owens)
X's and O's Don't Mean I Love You: The Untold Story of the NFL's First Female Scout by Elisabeth Meinecke
"The 1970s were a time when women might have to lie about her marital status to get a job with an NFL team. In this book, Elisabeth Meinecke tells the story of Connie Nicholas Carberg, who breaks through the all-male world of NFL scouting during that time. I love sports autobiographies because I grew up around sports, be it competing or spectating. One of my favorite sports to spectate is football, more specifically the New England Patriots. I also appreciate stories about strong women breaking gender barriers who eventually gained respect in a male dominated field. It's a heartwarming story that inspires me to continue to be a strong woman." (Recommended by Tabitha Huang)
The Tipping Point: How Little Things Can Make a Big Difference by Malcolm Gladwell
"The tipping point is that magic moment when an idea, trend, or social behavior crosses a threshold, tips, and spreads like wildfire... Malcolm Gladwell explores and brilliantly illuminates the tipping point phenomenon…" (Plot by Amazon)
"This book touches on social, economical, and psychological reasons why something happening here and there or even in mass may never make much of an impact. But sometimes, it only takes one act or one more person, or one more 'thing' to push it from never being heard of to everyone hearing about it. Again, reminded me a lot of business strategy and marketing frequency." (Recommended by Chad Bower)
The Game-Changer: How You Can Drive Revenue and Profit Growth with Innovation Hardcover by A.G. Lafley
"Over the past seven years, Procter & Gamble has tripled profits; significantly improved organic revenue growth, cash flow, and operating margins; and averaged earnings per share growth of 12 percent. How? A.G. Lafley and his leadership team have integrated innovation into everything P&G does and created new customers and new markets." (Plot by Amazon)
"I like this book because it dives into what it takes to take something that more or less is non differentiating in the market and finds ways to jump start revenue growth. I read this through a marketing lens and reminded me that no single part of the business can make the change, it takes all legs to operate across departments collaboratively." (Recommended by Chad Bower)
So there you have it – book recommendations for 12 fiction novels and 12 non-fiction books. Two books to tackle each month throughout the year!
We are lifelong learners and sometimes really good life lessons come from books. In 2018, how about we pick up a book instead of reaching for our smartphones when we get that precious free time? It will develop our minds and boost our brain power, and help us to become better Questies!
Oh! And congratulations to you, for getting to the bottom of this blog!
Let us know what's on your reading list. Tweet us @ https://twitter.com/Quest