Team Quest in Kanata, Ontario and Cork, Ireland conquered race weekend by participating in separate 5K Fun Runs. Check out the photos!
Kanata Team
We were joined by plenty of first-timers for Run Ottawa recently. As a team, we hope to make the activity a yearly event! Our poster below captures some of our best moments and laughs! Thanks to Mitch, Deb, Sasha and Manon for sourcing our awesome Quest t-shirts.
*NCM Inc. (operating as "Run Ottawa") is dedicated to promoting the sport of running and enhancing the health and well-being of our community through organizing distinctive world class and local races, and managing an active, membership based running club.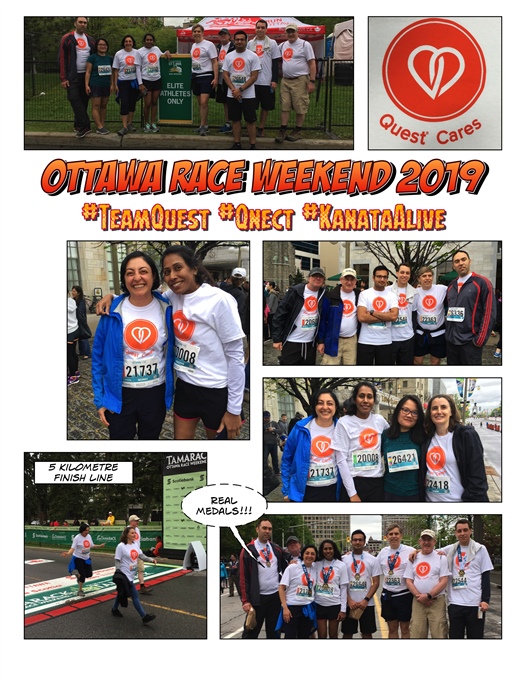 Cork Team
Congrats to our Cork Office Marathon Runners! We spent our recent lunch hour at a 5K Social Run. What a great way to bond and spend a little quality time together! Next up for our team? A few of us will be running the Cork City Marathon next weekend while a few others will be participating on a relay team -- carrying our Quest flag, of course! Stay tuned for more photos of that special day!