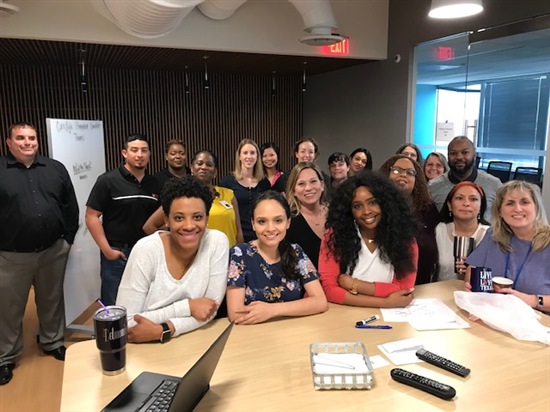 To celebrate the NCAA Basketball March Madness, Quest Houston team had a March Madness Corn Hole tournament last week. This was hosted by the NAM/LAM Project Accounting team.
They had ten, 2-person teams from various accounting teams (AR, AP, GL, Payroll) and even Claudia Lozano, our Chief Accounting Officer, participated. Everyone competed in a single elimination bracket corn hole toss. It was a great way to get to know everyone, plus it was a fun way to celebrate the newly opened Houston, TX office!

Our fabulous winner was the Team "What the Shuck", which is comprised of Jennifer Miranda (AP Manager) and Alexis Atnip (AR Analyst). Way to go ladies!!