If you are an MSP looking for the next service to add to your portfolio, I recommend that you look at backup and recovery services. Cloud services are gaining mainstream adoption as more become available from local and regional providers. IDC research shows that 30% of European organizations are already using backup cloud services and a further 43% are planning to do so in the next 12 months.
Consequently, there is a large and fast‐growing market opportunity for MSPs to add backup and recovery cloud services to their portfolio and participate in the next wave of growth. There are many benefits to adding backup and recovery services to your portfolio: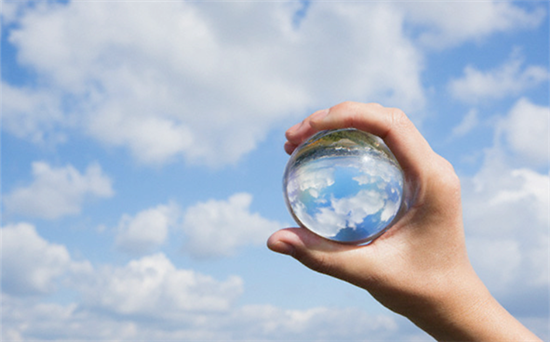 Customer intimacy. Backup and recovery services provide a high level of customer intimacy because customers are trusting you with one of their most important assets — their data. The decision to use cloud services for backup and recovery is not lightly taken, but once customers are convinced and have overcome the initial data ingestion challenge, they are in it for the long term. Research has shown that customers are becoming more loyal for every service they take from a provider. This is particularly true for backup and recovery services, as they are essential for the long‐term survival of the organization.
Recurring revenue stream. Backup data stores continue to grow as organizations use a more diverse set of data to make business decisions and digitize larger parts of their business processes and supporting data. Growing data volumes provide a secure and growing recurring revenue stream for MSPs, which you can use to develop your business and invest in innovative new services.
Door opener for additional services. Once your customers are investing in your backup and recovery services, they may consider getting additional data‐related services from you, including long‐term data archiving, ediscovery services, information security services, and data analytics services. They might also be interested in subscribing to other software‐as‐a‐ service related offerings in your portfolio if they are happy with your customer service. For end users, there is a huge advantage in consolidating their cloud services usage onto fewer MSPs, thereby consolidating procurement, billing, and customer service. As backup and recovery services are a consistent service due to the stickiness of data, they are an anchor for other cloud service offerings. They might also be a door opener to new markets or clients, particularly in the SMB space or in adjacent countries.
One additional factor that will work in favor of European CSPs and MSPs with European and/or local datacenter facilities are the data sovereignty concerns of European organizations and their preference to store their data within the European Union or indeed in their own country.
To realize these benefits, it is important for CSPs and MSPs to choose the right backup solution to build their services on, because technology does matter and can make the difference between a successful and a loss‐making service. When looking for the right technology to build a backup service on, I would recommend that you check the following points:
Central management is essential to creating a commercially viable service, and is the only way to drive operational efficiency and scale. Make sure that the backup solution can be managed from one central console so that you can manage multiple customer accounts from one place.
Heterogeneous coverage. Does the backup solution protect user workloads across a range of platforms including physical, virtual, and cloud? Most organizations today have a mixed environment and require a service with comprehensive coverage across all their environments.
Recovery speed. The key to creating a great customer experience is recovery speed. Choose a solution that can recover data quickly and easily to provide a positive customer experience and meet recovery SLAs.
Flexible recovery options are the key to creating a tiered pricing model. Customers like choice and don't want to treat every application in the same way with the same SLA and associated cost. Select a backup solution that provides flexible recovery options so that you can offer different service levels and a tiered pricing model. For example, you might want to offer three tiers of services, with tier 1 being instant recovery, tier 2 being recovery within 30 minutes, and tier 3 being recovery within 2 hours.
Consolidation. Customers looking to back up multiple branch offices or remote locations with a cloud backup service are still looking to realize the benefits of global deduplication and central policy management. To meet this requirement in a cost‐efficient way, choose a backup solution that can replicate multiple data sets from multiple locations back to one central location.
Due to the growing acceptance of public cloud services and the large demand for online backup and recovery services in Europe, I see this as a great market opportunity for European CSPs and MSPs. Choosing the right technology and creating a sustainable business model, however, are key to success.
if you would like to learn more about how you can create growth through cloud-based backup and recovery services, you can check out our white paper: 'Choosing the Right Public Cloud for Better Data Protection.'