The Panama office continues to give back to the local community - this time under the leadership of the Social Committee to the orphanage "Divino Niño" through the "Ofrece un Hogar" Foundation. The program provides a home to orphaned children and those who have been removed from abusive homes.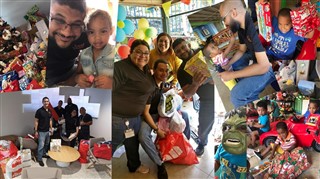 Our engineers, finance and marketing teams donated toys, clothes, and food to children who might otherwise not have had anything for Christmas.
This was an effort from our Panama Office Team to give back a little to the community that has given us so much; our donation was very warmly received but the greatest reward is that of a child's smile.
We hope to make this Holiday Toy Drive an annual event and will strive to significantly outdo each year's previous efforts!