Innovative companies are adopting advanced analytics to take action and match the speed of their business. This is especially true in the world of manufacturing where complicated process driven activities benefit greatly from smarter, faster analytic insights and actions. Collecting and analyzing process data from sophisticated manufacturing processes requires a flexible and agile infrastructure that supports a wide variety of disparate data sources often spanning sensor and machine sources that are combined with instrumentation and testing data, machinery and production data, customer and market data, supply chain information, 3rd party benchmarks and a wide assortment of system data.
In the case of Pharmaceutical manufacturing systems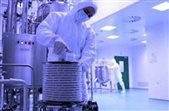 can include laboratory information management systems (LIMS), manufacturing execution systems (MES),enterprise resource planning systems (ERP), supervisory control and data acquisition systems (SCADA) and last and perhaps most difficult to manage and integrate; paper documentation. Bringing this data together in an action oriented manner requires accurate planning and solid project management principles.
Sanofi Genzyme the 3rd largest pharmaceutical company in the world is embracing this challenge and utilizes the following criteria when planning process driven analytic projects.
Measure the business impact
Measure compliance impact
Secure the data, ensure its robust and accurate
Deliver the data in a format that is easily consumed by analytics.
Genzyme has built an agile architecture named APEX to bring data together to support advanced analytics. APEX is designed to bridge decentralized, heterogeneous data sources and provide a centralized, secure and validated data layer for analytics. Genzyme recognized early on that they needed to leverage real-time data as well as process oriented data in order to get the analytic insights they desired, APEX accommodates these functions through the use of a traditional data warehouse working in tandem with a process oriented data store. Genzyme also took into account how important data lineage, integrity and validation are to their compliance initiatives and maintains strict control over all data sources throughout the analytic process.
The framework that Genzyme has developed creates value across the company as it supports a repeatable and scalable environment designed to meet the evolving needs of their manufacturing processes. In the end, the following themes are crucial to the success of this and future projects.
Alignment between business stakeholders and the analytics. Working closely with the business is a critical step in the process and ensures that value is delivered to the end consumers of the analysis.
Validation, auditability and traceability of all data within a regulated manufacturing process are extremely important to the overall compliance and regulatory processes of the company. This is especially true in pharmaceutical or any other regulated manufacturing environments.
Easy and seamless data acquisition. Automating and controlling data access throughout a diverse manufacturing environment eliminates wasted time and energy wrangling data with manual or home grown solutions.
Open, flexible and extensible solutions are important for driving an agile analytic environment it's critical that the solutions used enhance the process not detract from it.
Comprehensive real-time capabilities deliver analytics at the speed of the manufacturing process. This is a key value component to any advanced analytic environment. It's important that the actual workloads take place in time to deliver the business value required.
Next Steps
For more details on process driven analytics for manufacturing and the Genzyme story, watch this webcast: "Business Analytics in Regulated Manufacturing".