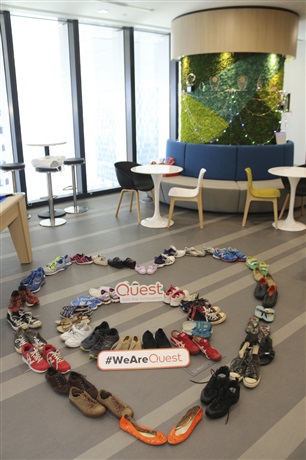 The Quest Singapore team is proud to have teamed up with Soles4Souls to provide a good pair of shoes to those less fortunate. With its "Give Shoes, Give Love" initiative, Soles4Souls is an international non-profit organization that distributes new and gently-worn shoes and clothes to those in need.
In many developing nations, walking is still the primary mode of transportation, and every day millions are exposed to unsanitary conditions that lead to sickness, disease, and even death. A lack of proper footwear can also keep children out of school, leaving them without an education and continuing the cycle of poverty. In other words, a good pair of shoes can go a long way.
Kudos to the entire Quest Singapore team for contributing to a worthy cause and providing the small but potentially life changing gesture that is a good pair of shoes. Thanks team!