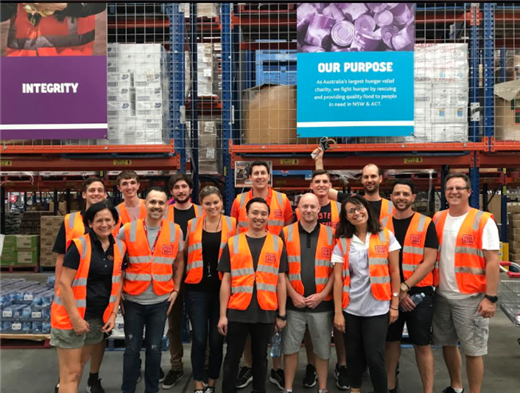 Earlier in January, members of the Quest team in Sydney, Australia took time to give back to the community by volunteering at the local Foodbank. As a team, Quest was able to help the Foodbank division for the State of New South Wales and the Australian Capital Territory reach their goal of providing 29,500 meals a day to families and children in need.
Foodbank's mission is fighting hunger in Australia. Hunger is a hidden crisis in Australia, with more 3.6 million people - 27% of which are children - experiencing food insecurity at some point every year. The Quest team was proud to partner with Foodbank on a project that brings philanthropy to the community and encourages employees to participant in nonprofit work. It was invigorating for the team to get out of the office, put on the work vests and engage in some old-fashioned manual labor for the greater good!
Thank you to our Sydney team for their passion and commitment to growing our local community presence and joining force with Foodbank in such a meaningful project. Below you'll find some photos of Quest team members hard at work giving back.