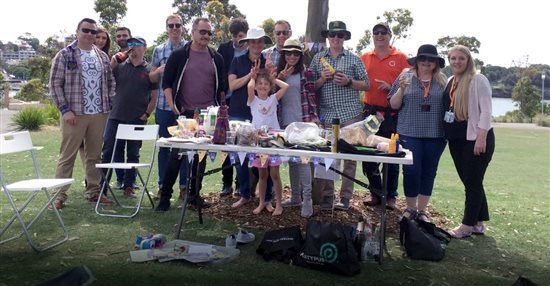 The Quest Sydney team partnered with the Starlight Children's Foundation and contributed a smashing total of $723.50 to the Foundation!

Starlight Children's Foundation is an Australian children's charity with a mission of brightening the lives of seriously ill children and their families. The Foundation helps thousands of children every day, and they rely completely and utterly on supporters and volunteers to make a difference. They help the children laugh and smile when they need it most as well as trying to make hospitals a much less scary place, in supportive of the 'total care' of the children. This foundation organizes a StarBQ in Sydney each year, where all funds from the event will be donated to this cause. Quest Sydney employees participated in the event on 9 November and raised the funds by cooking and selling $5 hot dogs, $10 burgers and $3 soft drinks.

It's a great effort and a big shout out to everyone in Team Sydney for participating in the event. Quest Sydney team spent a nice afternoon for a good cause, and the Starlight Children's Foundation can now make 18 children's hospitals stay brighter!