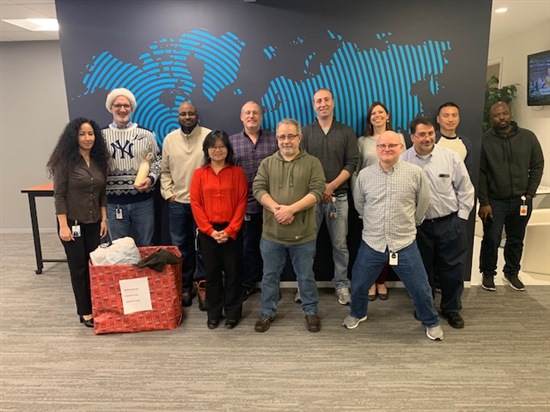 Members of the Reston Virginia-based Rapid Recovery Support Team as well as coworkers from Rapid Recovery Product Management, Engineering and Information Development gathered recently for a Holiday Potluck Luncheon. Featured were some fantastic food items, a "Secret Santa" gift exchange and some amazing deserts, which continued to be sampled well into the late afternoon! It was a great day to catch up with fellow support team members and reflect upon the great success the collective team enjoyed over the past year.
In conjunction with our Holiday Luncheon, the Reston Rapid Recovery Support team held a Holiday Coat Drive to benefit the Ashburn Virginia area Salvation Army, located only a few miles from the Reston office. The team was able to donate enough coats, hats, gloves, and other cold weather items to fill several large bags as well as one large donation box that was heavy enough to require the assistance of some Salvation Army volunteers to lift out of the pickup truck! Our donation was very warmly received along with assurances that our efforts would provide welcome assistance to those in need.
We hope to make this Holiday Coat Drive an annual event and will strive to significantly outdo each year's previous efforts!