Last month, our amazing the Federal Team in our Rockville, Maryland office kicked off the holiday season by giving back to the community in two ways!
First, the Federal Team helped spread the holiday cheer by giving back to Family Services, Inc., a Montgomery County non-profit that runs and develops in-home and community services for children, teens and families.
The team not only served food to families and clients but they also donated trees, ornaments and tree stands as part of our Christmas Tree Santa effort for the Maryland chapter.
"Thank you so much for organizing a wonderful team of volunteers to help with our Holiday kick-off family event last Friday," said organizer Mary Murphy in a special message to the group following the event. "Will, John, Stella, Kyle, and Dan were terrific and ready to help in any way."
Added Mary, "This was the first time we offered this event and it wouldn't have been a success without volunteer support. We're thrilled to have started a new connection with Quest Software and we hope you'll send us volunteers for special events in 2019."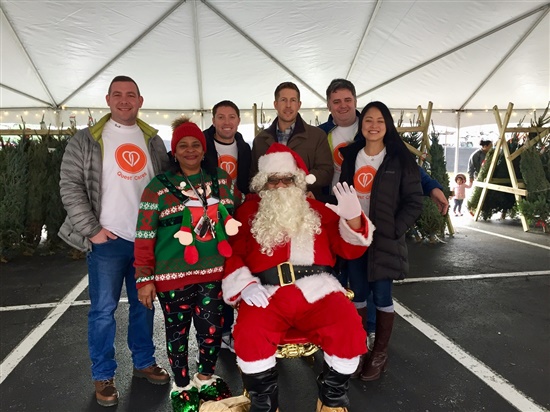 Secondly, the Federal Team in our Rockville, Maryland office continued to give back to the local community, this time through the Salvation Army Angel Tree program. The program provides gifts of new clothing and toys to thousands of children who otherwise might not have anything for Christmas.
The team sponsored three Angels and were given their wish lists, which included toys, such as playing tables, bikes, jewelry kits and more. Their hope for each Angel is to receive at least one or two wish lists items along with an outfit, complete with shoes. With the help of those that participated in giving, they were able to fulfill all three wish list items per Angel along with complete outfits for each!
A group of our teammates dropped off the gifts and were amazed at the generosity of our community -- a gymnasium full of gifts and clothes for children to experience a little extra joy this Christmas.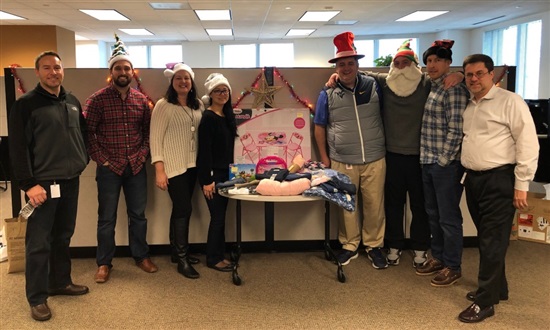 Way to go, Federal Team!