The Experts Conference (TEC) is back – virtually and for free. With practical Office 365 and Active Directory security education, TEC will be the Microsoft training event of the year. You'll be able to apply what you learn the moment you get back into the workflow. As always, you can choose what learning tracks to join with sessions provided by Microsoft MVPs, industry leaders and Quest experts. Mark your calendars and join us September 1 – 2, 2021 for TEC 2021.
The Office 365 track at TEC is one of the training tracks that you'll be able to join. This track offers advanced education on how to effectively manage, move and secure your Office 365 environment. Best of all, it's free and there is no travel hassle involved. Just grab your coffee, mosey on over to your couch, fire up your laptop, join the sessions you are interested in and start learning.
Here's a sneak peak at three of the Office 365 sessions you'll get to experience as part of the track. You can view the full agenda here.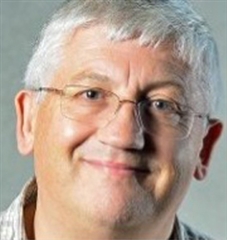 Join Tony Redmond
Leveraging the Graph to Manage Microsoft 365. Tony Redmond, Microsoft MVP discusses how to combine the flexibility of PowerShell with the power and speed of Microsoft Graph APIs to get work done faster. Tenant administrators are accustomed to using PowerShell to automate operations. And although PowerShell generates impressive results, it's slow when dealing with thousands of teams, groups or mailboxes. Join this practical session with lots of demos. You'll be eager to use his tips to automate your operations.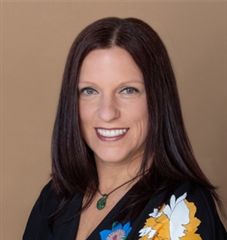 Join Christina Wheeler
Teams + Power Automate: Practical Examples to Automate Tasks. In this practical implementation session, Christina Wheeler, Microsoft MVP and Principle Solutions Architect at Canviz Consulting will walk through creating Flows with the latest Teams template to streamline your team's approval process. She'll also show how to launch a Flow from a Teams bot and walk through the deployment of the Request a Team app template that supports the standardization and best practices when creating new team instances through the integration of a wizard-guided request form, an embedded approval process, a request status dashboard, and automated team builds.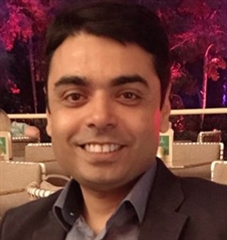 Join Sanjoyan Mustafi
Protecting contents and containers using Sensitivity Labels. Sanjoyan Mustafi, Microsoft Principle Product Manager will walk you through how to use Sensitivity labels to classify and protect resources in SharePoint Online. Specifically he will discuss manual and automated ways to apply labels to documents hosted in SharePoint Online, Teams, Sites and Groups. He'll also have a sneak peak into what's new on the roadmap. You don't want to miss this!
As always with your participation in TEC sessions, you'll be able to earn CPE credits. You can earn up to 10 credits total: 1 credit for each of the live sessions and keynote sessions you attend. You can then earn an additional 1 CPE credit for each session recording that you watch.
For you CISSPs, CCSPs, SSPCs, Quest is an official CPE Submitter for (ISC)2, which means that you can join us with confidence knowing that you're earning CPEs and that we're submitting them on your behalf! For all other IT certification agencies, self-report your attendance to TEC sessions with your TEC confirmation email and a copy of the session PPTs (uploaded after the session) for CPE credit.
Don't miss out on this all-star speaker lineup and unmatched training opportunity. See the full list of speakers in the Office 365 track as well as the other learning tracks being offered here.