The Experts Conference (TEC) is back – virtually and for free. Join us September 1 -2, 2021 for the latest practical Active Directory security, Office 365 management, and migration and modernization training. As always, TEC will be the Microsoft training event of the year. Because it's practical training, not theoretical fluff, you'll be able to apply what you learn the moment you get back into the workflow.
Choose which learning tracks to join (but they're free, so why wouldn't you join them all?!) with sessions provided by Microsoft MVPs, industry leaders and Quest experts.
TEC 2020 was a resounding success, and we plan on surpassing this achievement by offering an even stronger speaker lineup and content offerings. Not only will you get the latest trends and best practices for migrating and modernizing your Microsoft 365 environment, but you can expand your learning by diving in deeply with the experts in live discussions after your session. We will also be providing more details on the subject matter through companion articles on practical365.com.
Nearly everyone has a migration and modernization initiative on their agenda. So the Migration & Modernization track at TEC is one of the training tracks that you'll want to attend. Our Microsoft MVPs, migration mavens and Quest experts will guide you in sessions designed to deliver advanced education on how to prepare your Active Directory & Office 365 environments pre-migration, safely and efficiently migrate your data, manage your environment post-migration and overcome general migration challenges. Here's a peek at some of the highlight sessions you'll get to experience as part of the track.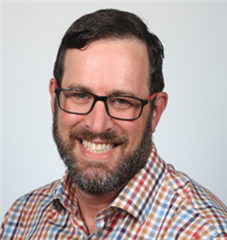 Join Adam Levithan
Intranet, Collaboration, Adoption, Repeat: Rolling out O365 and managing projects in Teams: Join Adam Levithan, Microsoft Office Apps & Services MVP as he lays out a real-life scenario of a consulting firm that started out using low cost and/or free tools to communicate and collaborate. Then as the company matured, the owners realized they needed to build a cohesive culture that allowed for seamless sharing with clients and external partners, while retaining their value as an organization and supporting their employee's technical needs. Join Adam for a story of new beginnings, opposition, and struggle to implement Office 365 in all of its glory: Outlook, OneDrive, SharePoint, Microsoft Teams and more. Whether you're just starting, or have already adopted a few Office 365 services, this real-life scenario will demonstrate how to take advantage of the features you own, manage your projects in Teams and provide directions to constantly innovate without building any new systems.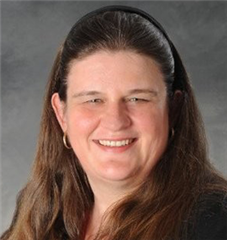 Join Elyse Nielsen
Security considerations when planning an Active Directory migration: Join Elyse Nielsen, CISM, CISSP-ISSAP, Professional Services Leader as she walks you through all the doors that can swing open during an Active Directory migration or consolidation project, allowing attackers to target your organization. She'll focus on the security missteps to avoid before, during, and even after an AD migration project so that it doesn't become a resume updating project. With real-world examples and helpful advice to help you avoid M&A IT integration missteps, protect yourself from security breaches, achieve data security, and reap the benefits you expect from your M&A.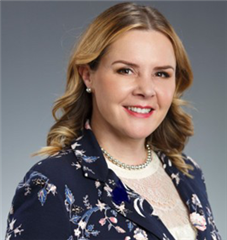 Join Helen Knight
Disrupting the disrupted: leading digital transformation in the social services sector with Helen Knight, an award-winning leader of non-profit digital transformations. Helen will share how she modernized emergency shelters and foodbanks, and how she uses technology to optimize services for people struggling with poverty. She'll also share ways technology leaders can use their skills to help people today and speak about the challenges ahead for all of us.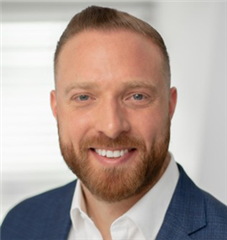 Join Mike Weaver and Vanitha Murugesan
How to Modernize SharePoint: The Good, The Bad and The Ugly Join this spirited discussion with Quest Technical Product Manager Mike Weaver and Professional Services Leader, Vanitha Murugesan as they dive into this session on modernizing SharePoint. Microsoft has several original tools and options for SharePoint migrations so it's important to scope your migration project and then match your needs to the right tooling. In this session Mike and Vanitha will share their scoping methods and align the common challenges to both vendor and paid tools. This will also include total cost considerations. The session will cover all tenants big and small with some healthy banter and differences of opinions!
TEC is usually an exclusive, costly event. But with TEC 2021, you get to join these in-depth sessions (and other learning tracks), learn from the best industry experts and earn CPE credits – all from the comfort of your home and for free.
Don't miss out on this incredible training opportunity. See the full list of speakers, the other learning tracks being offered and what TEC is all about here.