The Experts Conference (TEC) is back – virtually and for free – November 17-18. TEC 2020 will be the virtual Microsoft training event of the year, with practical Active Directory and Office 365 education that you can apply the moment you get back into the workflow. You'll be able to choose what learning tracks to join (but they're free, so why wouldn't you join them all?!) with sessions provided by Microsoft MVPs, industry leaders and Quest experts.
At TEC 2020, you'll be able to earn up to 17 CPE credits: 7 credits for attending the live virtual keynotes and all the sessions in a track, and 10 more CPEs for watching the session recordings of the other learning tracks.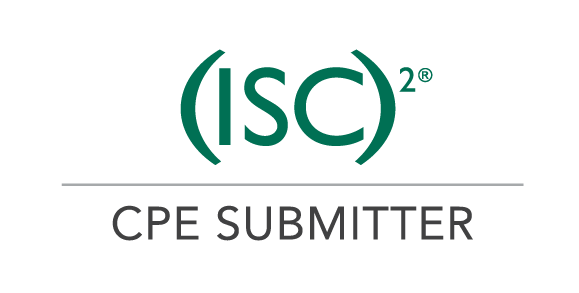 For you CISSPs, CCSPs, SSPCs, Quest is an official CPE Submitter for (ISC)2, which means that you can join us with confidence knowing that you're earning CPEs and that we're submitting them on your behalf! For all other IT certification agencies, self-report your attendance to TEC sessions with your TEC confirmation email and a copy of the session PPTs (uploaded after the session) for CPE credit.
The hybrid Active Directory security track at TEC is one of the training tracks that you'll be able to join. Let's take a brief look at some of the highlight sessions you'll get to experience as part of the track.
Join Randy Franklin Smith
AD in the Cloud: Untangling the Security Implications of the Many Variations of Hybrid AD with Windows Security Expert Randy Franklin Smith. Last year's TEC saw Randy's session packed – and that meant it was hot in the room – now you can pack his session from the comfort of your couch and get ALL the detail-ey goodness he's known for. Need security certification CPEs, yeah, Randy's session on hybrid AD has got you covered.
Join Sean Metcalf
Hybrid Cloud Security with Mr. 1-of-a-100 Microsoft Certified Master Sean Metcalf. He writes extensively about AD Security and presents the kinds of slides people take pictures of because he goes deep on building out a secure hybrid Microsoft environment.
Join Gavin Ashton
"Maersk, me & notPetya" author Gavin Ashton, former Maersk IAM specialist during one of the world's largest cyberattacks in history, shares his experiences on how to be a survivor. He dives into the technical aspects of what to do to stay safe and how to respond when the worst happens as well as the people impact of such attacks.
Join Mark Morowczynski and Corissa Koopman
Hiding In the Cloud: How attackers can use application consent for sustained persistence and how to find it with Microsoft's own Mark Morowczynski and Corissa Koopman. You'll understand these new application models and how they can be abused for sustained persistence, how these permissions work and what overprivileged looks like and finally, how to find them in your environment.
Join Pamela Dingle and Aakashi Kapoor
FIDO2 in Hybrid Environments with Microsoft's Director of Identity Standards, Pamela Dingle, and Aakashi Kapoor. You'll walk away understanding the security model and the integration steps needed to get you started, with demos and discussion of how FIDO2 can fit in the context of a multi-factor authentication strategy.
Pretty good lineup, right? See the full list of speakers, the other learning tracks being offered and what TEC is all about here.