We recently released Metalogix Essentials 2.7. Below is a list of several new features included in this release.
Pre-Migration Report
New pre-migration report for SharePoint 2013 and 2016, which allows users to scan farms and generate a high-level report for review before starting a migration.
Select Farm High Level Report on Migration Analysis tab.

To create the report, provide the Central Administration URL and SharePoint Admin credentials.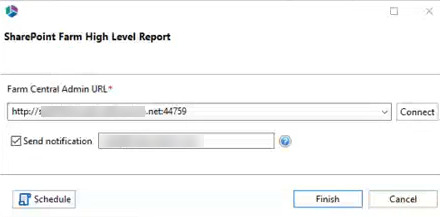 Select web applications where the report must be applied, click finish, and select place for report.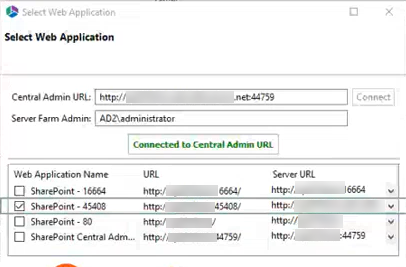 A progress bar will appear and a summary message after the report is created.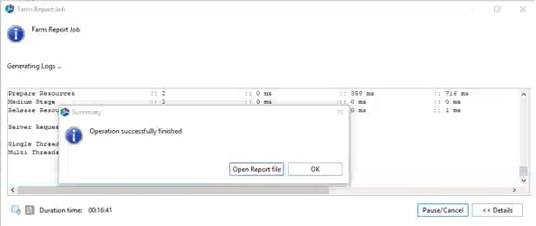 A sample of the final report appears below.

Profile Manager Redesign
We redesigned the Profile Manager's look and feel - providing users easier and more organized access from a centralized location for migration settings.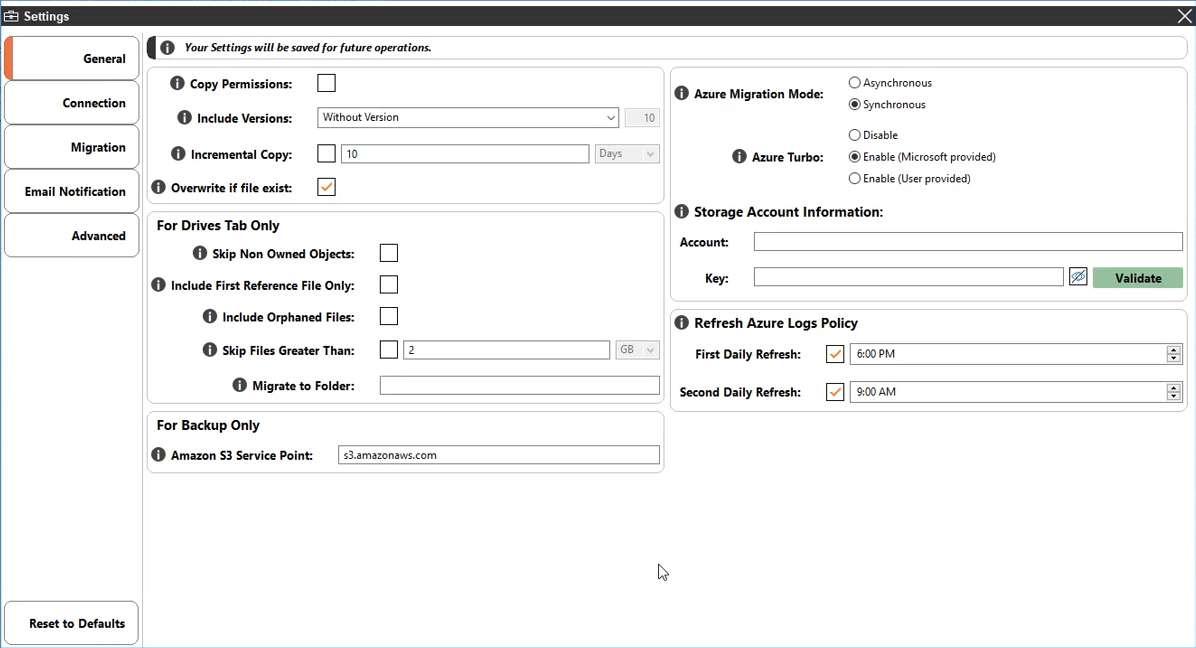 Note: We recommend that you save your settings in Metalogix Essentials (e.g. with screenshots) prior to upgrading the software.
Additional support for SharePoint Online to SharePoint Online in Hyper Mode
We added support for the following features in SPO to SPO migrations using Hyper Mode:
migration using Export API
1 million objects per list
re-map site collection URLs
InfoPath and Nintex forms - the Nintex forms app must be installed before migration
Nintex workflows - the Nintex workflow app

must be installed before migration

site navigation
copy regional settings, themes and templates
copy checked in/out files
Multi-language Migration Support
Ability to migrate content in various languages. We now support migration from English to other languages and vice versa, migration in non-English to non-English languages (tested Spanish, Italian, Korean, French, Portuguese, etc.)
Custom metadata columns in File share migration to SharePoint Online
For file share to SPO migration, allows users to add custom metadata to a csv file. The custom metadata can then be filtered and/or uploaded as part of a migration. The additional column specified for the items will be added as a text column in SPO and the metadata content will be uploaded.
1. Scan the file share and create a CSV report with core metadata columns.

2. Add custom metadata to the CSV file. Only text columns are supported.

3. Use the CSV file in combination with the filter to excluded content that is not required.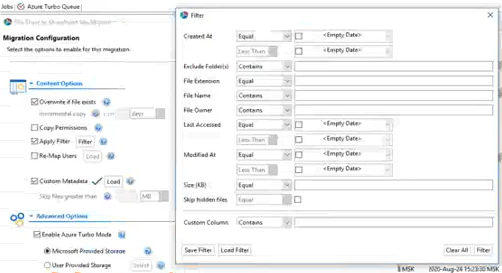 Office 365 Groups Backup
Ability to create Office 365 groups backup using hyper mode.
Office 365 Groups Auto Provisioning
Ability to automatically provision Office 365 groups as part of the migration process.
Convert 2010 to 2013 workflow style in SPO
Automatic conversion of 2010 workflow style to 2013 both from Navigator and hyper migration path.
This is not full converter. It takes the structure of the SP2010 Designer workflow and creates the corresponding SP2013 workflow version. The conversion does not migrate the different settings for each of the actions in the workflow.
You will need to review and update the missing action configurations.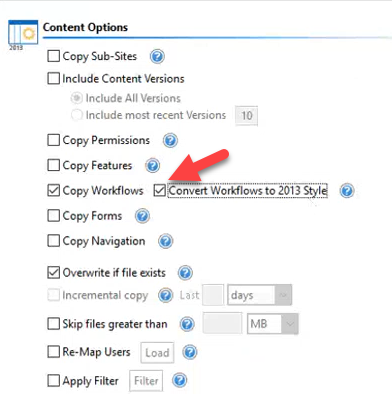 Migrate to Microsoft Teams channel from CSV
Added support for migration to Microsoft Teams channel by specifying the channel name in the csv file. Specify the target channel in the CSV mapping file after the target team account.
If the target channel is not specified, the content will be migrated to the General channel.
Supported for File Share, Google Shared, Box, and Dropbox migrations to Teams.

Validation for CSV for all migration
Ability to validate CSV files for any incorrect values, after the user has uploaded the CSV, to avoid error after starting the migration. An example screenshot is provided below where an invalid URL was entered in the Target SharePoint List column. The validation process highlights the invalid details.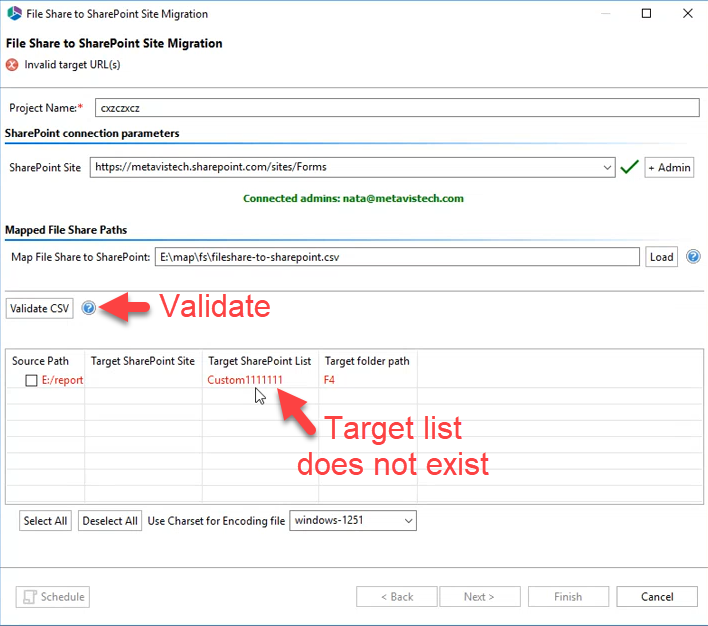 Change to AES 256 algorithm for FIPS compliance
Updated the algorithm for encryption to AES 256 bit, due to this, after the upgrade the existing jobs must be re-created, and passwords should be updated for backup projects, and will need to re-enter proxy settings.
Create STS#3 for team site (no Office 365 Group) migration
Created the ability to provision modern templates by default during site migration. As per Microsoft guidelines, the functionality does not differ between a classic and modern template. It is also easier & faster to create STS#3 than STS#0 templates.
Discovery of various template types
Automatic discovery of all template types. For limitation in migration please see Template Limitation Scenario Guide. The following templates are supported as source for SPO to SPO migrations. Essentials can discover these template types; but cannot necessarily migrate all content and features in each template type.
Classic Template Name
Developer Site
Blog
Community Site
Project
Document Center
eDiscovery Center
Business Intelligence Center
Publishing Portal
Community Portal
Enterprise Wiki
Records Center
Enterprise Search Center
Basic Search Center
Visio Process Repository
Compliance Policy Search Center
Use of Microsoft Export API (AMR) for tenant to tenant migrations
Added support for using Microsoft's Export API (AMR) for migrating content from source tenants.
---
The full Essentials for Office 365 Release Notes can be found on the technical documentation site.
For current customers, you can download Essentials for Office 365 here.
For customers that are interested in evaluating Essentials for Office 365, you can sign up for a trial here.
As with all new releases, we love to hear any and all feedback. Tell us what you like, don't like, and if you have any ideas for future enhancements, please let us know on the discussion forums!