The Experts Conference (TEC) is back – virtually and for free – November 17-18. TEC 2020 will be the virtual Microsoft training event of the year, with practical Active Directory and Office 365 education that you can apply the moment you get back into the workflow. You'll be able to choose what learning tracks to join (but they're free, so why wouldn't you join them all?!) with sessions provided by Microsoft MVPs, industry leaders and Quest experts.
At TEC 2020, you'll be able to earn up to 17 CPE credits: 7 credits for attending the live virtual keynotes and all the sessions in a track, and 10 more CPEs for watching the session recordings of the other learning tracks.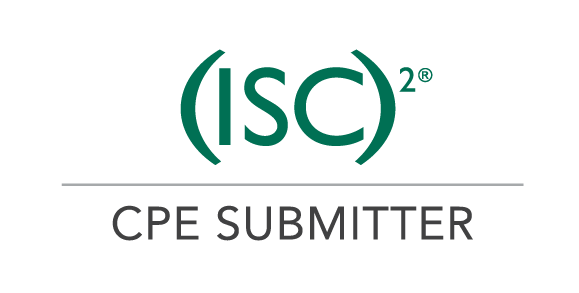 For you CISSPs, CCSPs, SSPCs, Quest is an official CPE Submitter for (ISC)2, which means that you can join us with confidence knowing that you're earning CPEs and that we're submitting them on your behalf! For all other IT certification agencies, self-report your attendance to TEC sessions with your TEC confirmation email and a copy of the session PPTs (uploaded after the session) for CPE credit.
The migration & modernization track at TEC is one of the training tracks that you'll be able to join. This is advanced education on how to prepare your Active Directory & Office 365 environments pre-migration, safely and efficiently migrate your data, manage your environment post-migration and overcome general migration challenges. Let's take a brief look at some of the highlight sessions you'll get to experience as part of the track.
Active Directory Migrations
Join David Ramthun
You've been handed an Active Directory migration project to manage. Now what? with Quest professional services Sr. Project Manager, David Ramthun. David will pull from his thousands of hours of AD migratio projects across countless customer environments.
Join Paul Caron
M&A AD Consolidations and Migrations: Lessons Learned from MaineHealth with Paul Caron, Manager for Windows Server Engineering and Virtual Infrastructure. MaineHealth has performed numerous healthcare acquisitions, and that means lots of AD consolidation projects for Paul.
Office 365 Migrations
Join Chris Reynolds
How NHS Arden & GEM Commissioning Support Unit leveraged Office 365 to maintain service and support moving to the new normal with Chris Reynolds, Head of Systems Development and Application Services, who will share with us how his team ramped up services during the initial stages of the pandemic, the issues they ran into, how they are facing evolving requirements and how they are preparing their users for the unknown.
Join Ragnar Heil
How to Modernize SharePoint: The Good, The Bad and The Ugly with Microsoft MVP Ragnar Heil. Get insider tips on how to effectively move sites, templates, workflows, Apps, documents libraries from legacy SharePoint on Premises into SharePoint Online Modern Experience. You'll also learn how to avoid all of the pitfalls that come with database detach and manual migrations, so you can make the most out of your migration and be on your way.
Join Curtis Johnstone and Habib Mankal
Upgrade from Skype for Business to Teams with Microsoft MVPs Curtis Johnstone and Habib Mankal. They will be your guides on your Teams upgrade quest (a.k.a., Microsoft stopped supporting Skype and I have to move) – so buckle up!
TEC is usually an exclusive, costly event. But with TEC 2020, you get to join these in-depth sessions (and other learning tracks), learn from the best industry experts and earn CPE credits – all from the comfort of your home and for free.
Don't miss out on this once in a lifetime opportunity. See the full list of speakers, the other learning tracks being offered and what TEC is all about here.