We are very excited to announce the general availability of Foglight Evolve 9.3.
This release brings major product enhancements that have been requested by many of our customers, including (but not limited to) the following features:
Google Cloud

Performance Monitoring
Cost Management

IBM Cloud

Migration Assessment Tool

Kubernetes

Workload Monitoring
AKS/EKS Cost Management

Automation

Cloud Optimizer Automation
Policy Based Automation
Google Cloud Platform (GCP)
While AWS and Azure continue to dominate the cloud market, Google Cloud Platform (GCP) is the third largest cloud vendor, and it is growing rapidly.
Due to the increased market demand for GCP monitoring and optimization, we expanded our cloud coverage by adding full GCP support in Foglight Evolve v9.3.
Adding an Agent
To add a new GCP agent, simply click on the Google Cloud tab in Foglight Evolve Cloud Manager, and then click on the Administration tab, as follows:

Then, you can immediately benefit from Foglight Evolve's comprehensive GCP performance monitoring.
Performance Monitoring
A GCP project is a set of configurations that define how your app interacts with Google services and what resources it uses.
The Foglight Evolve Projects view displays all the monitored Google Cloud Projects and presents key metrics such as CPU, memory, network and disk utilization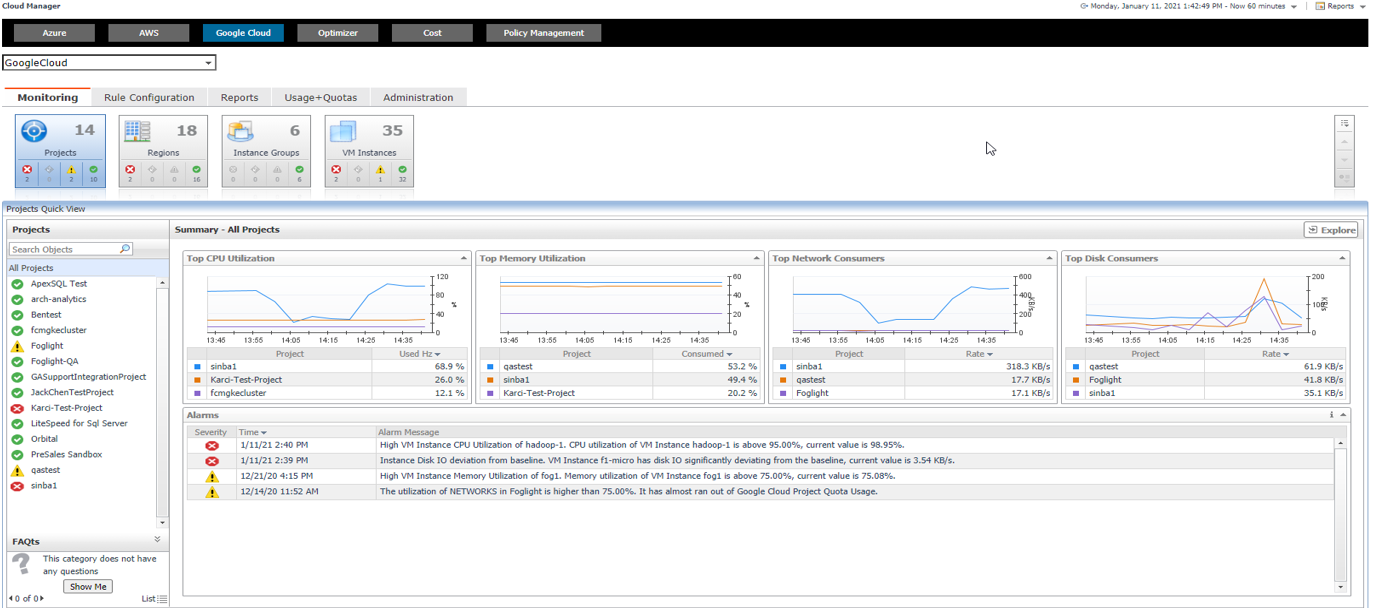 The Regions view displays all the regions of the GCP projects, as follows:

Using our intuitive heatmap view, it is possible to easily see quota usage for Google Cloud compute engine resources.

In addition to comprehensive monitoring and cost management, Foglight Evolve also helps customers plan for their GCP migration by understanding potential cost savings.
Cost Visibility
To provide clear visibility into hybrid IT environments, we added GCP to Foglight Evolve's Cost-Director which is a single pane of glass for cost visibility, management and prediction.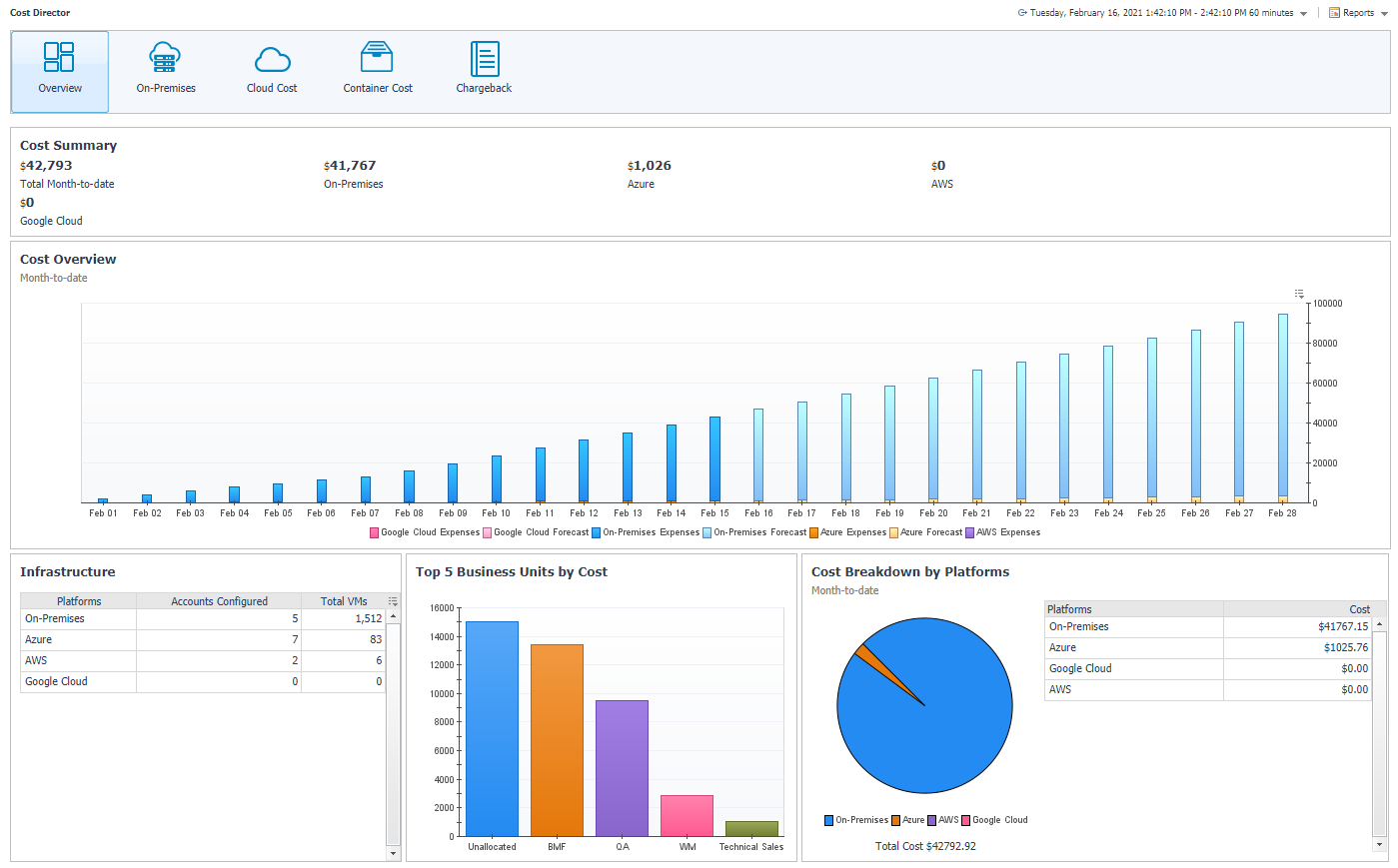 Migration Assessment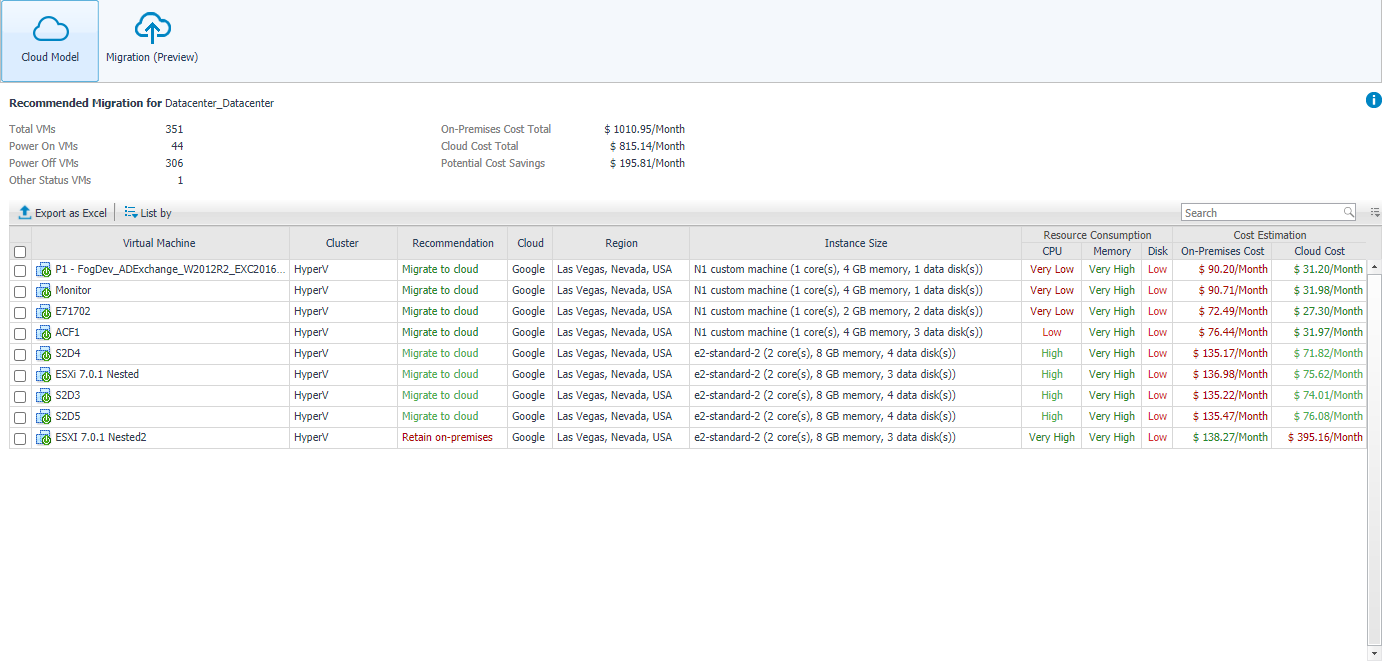 Alerts & Reports
Last but not least, Foglight Evolve comes with a set of out-of-the-box reports and alerts:

IBM Cloud Migration Assessment Tool
Since IBM Cloud currently has a smaller market presence, we don't offer the same comprehensive performance monitoring and cost management as we do for AWS, Azure and GCP.
However, in Foglight Evolve 9.3 we added a migration assessment utility to help customers who are considering the IBM Cloud to plan in the most effective way.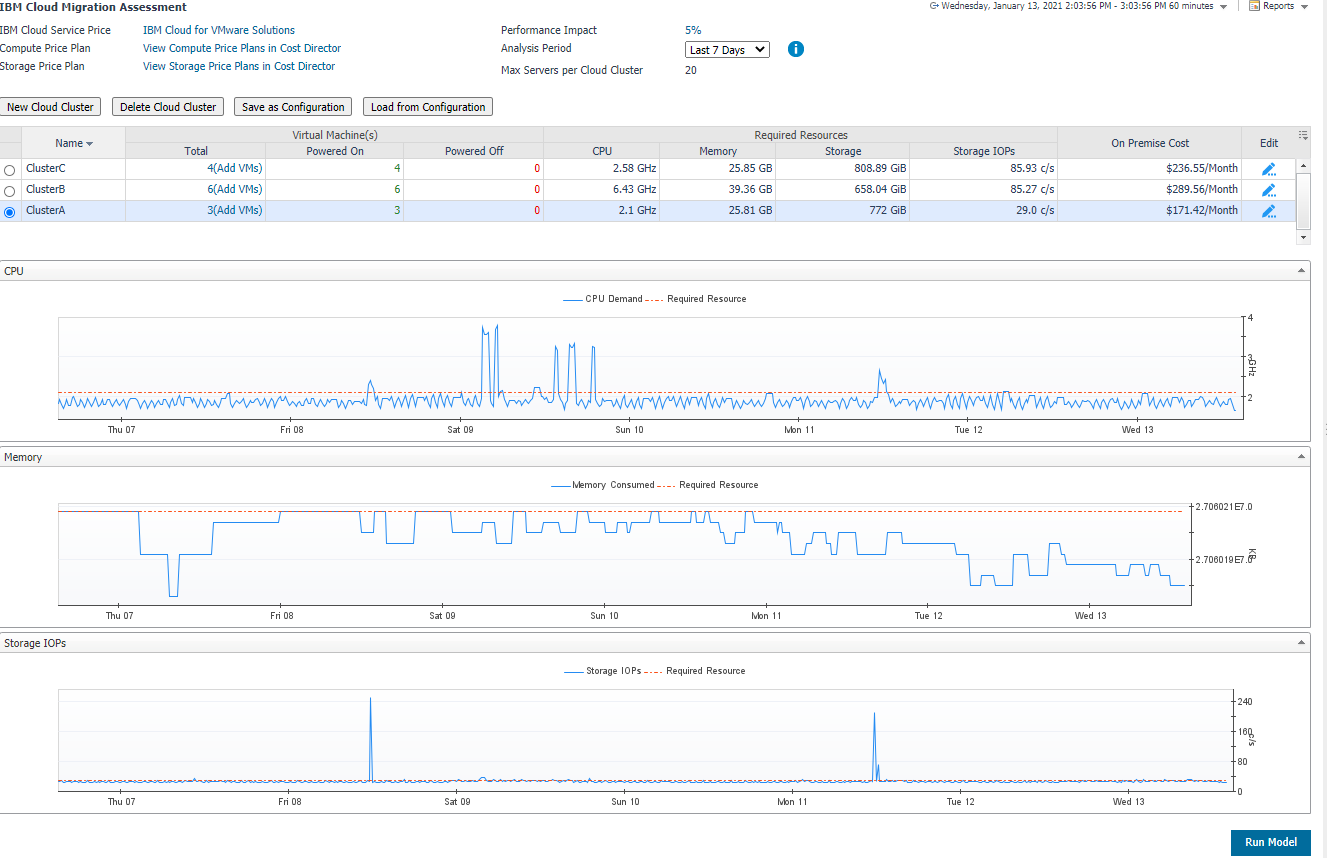 Kubernetes
As DevOps gains traction, we are witnessing an increasing demand from our customers for a comprehensive and simple workload and cost management tool for Kubernetes environments.
Foglight Evolve 9.3 introduces major enhancements in this space.
Workload Monitoring
Our overview dashboard displays intuitive performance metrics and charts as well as alerts from the cluster level all the way to the Pod level.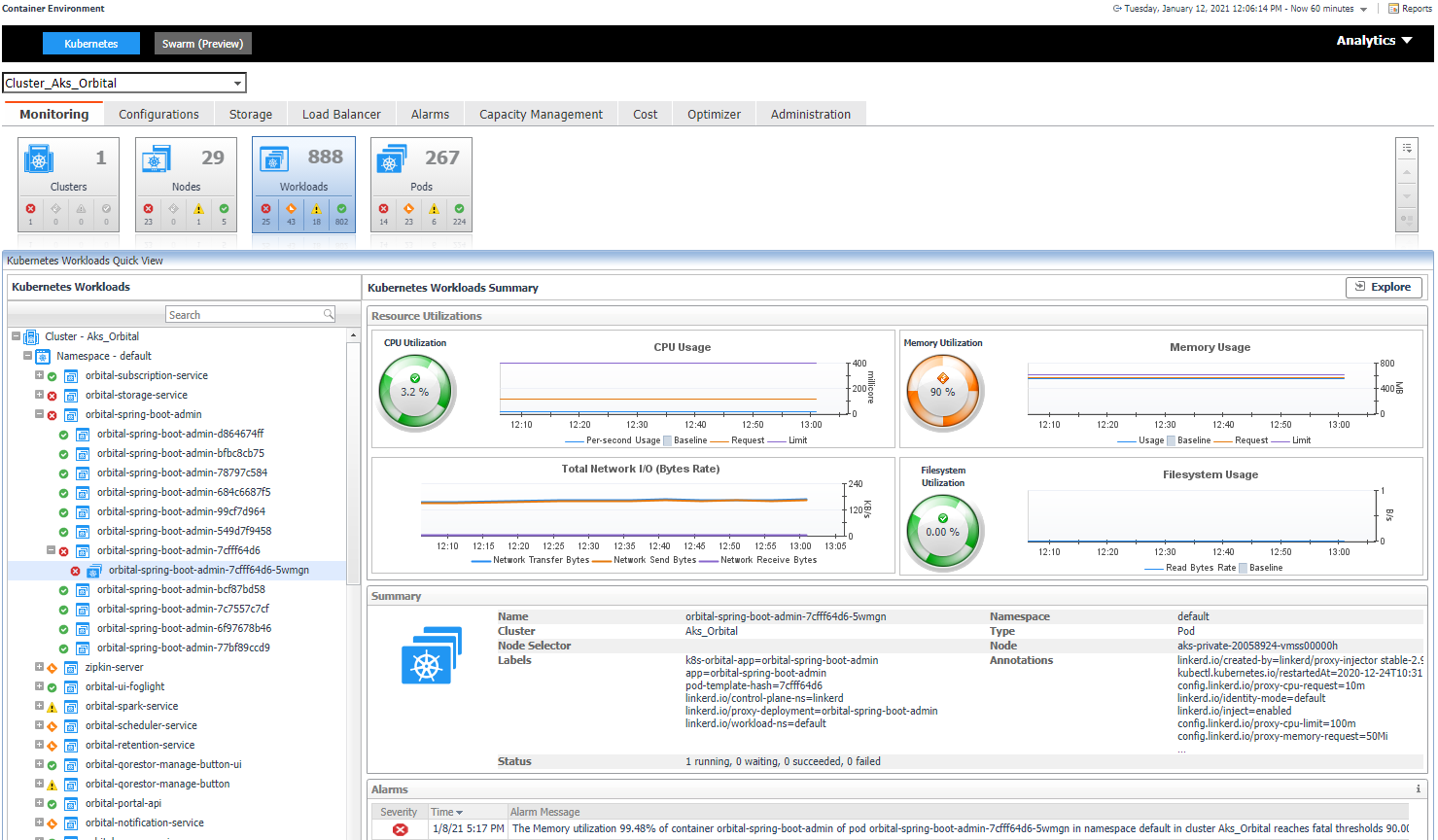 It is also possible to further explore a specific Pod or container, as follows: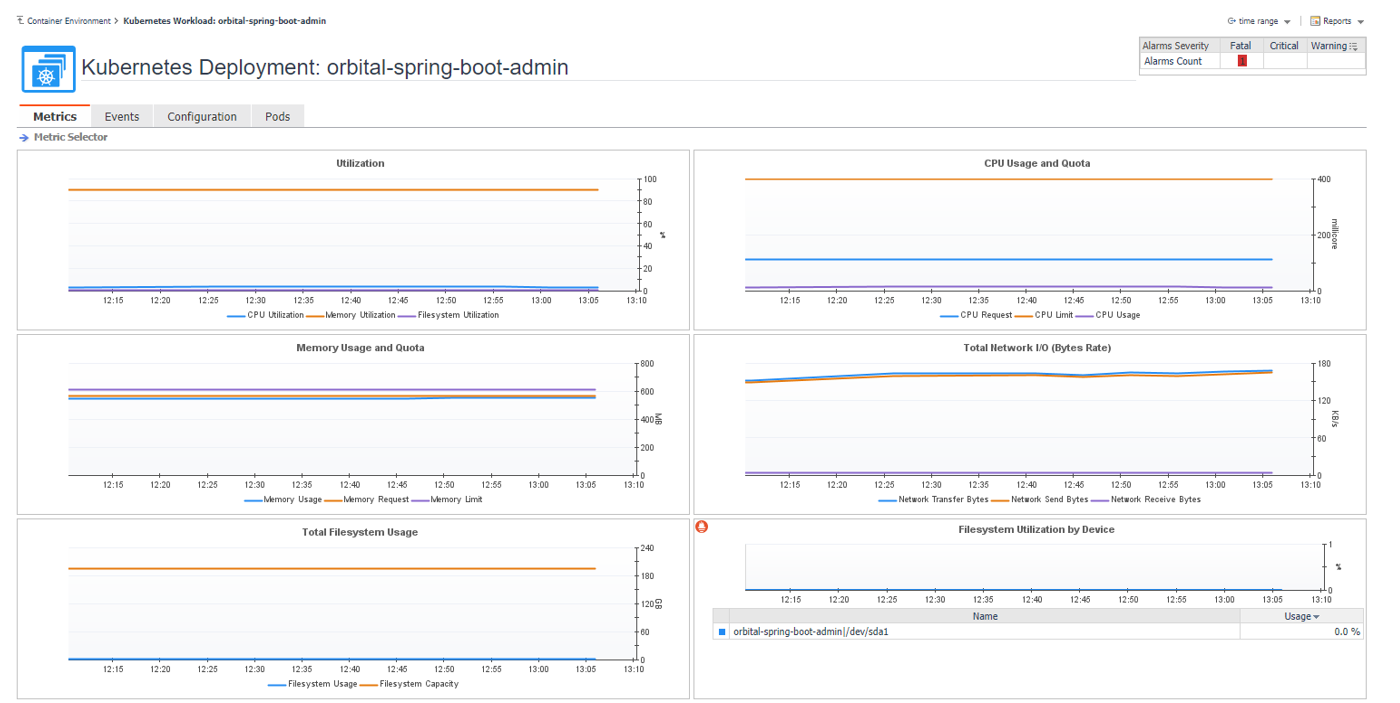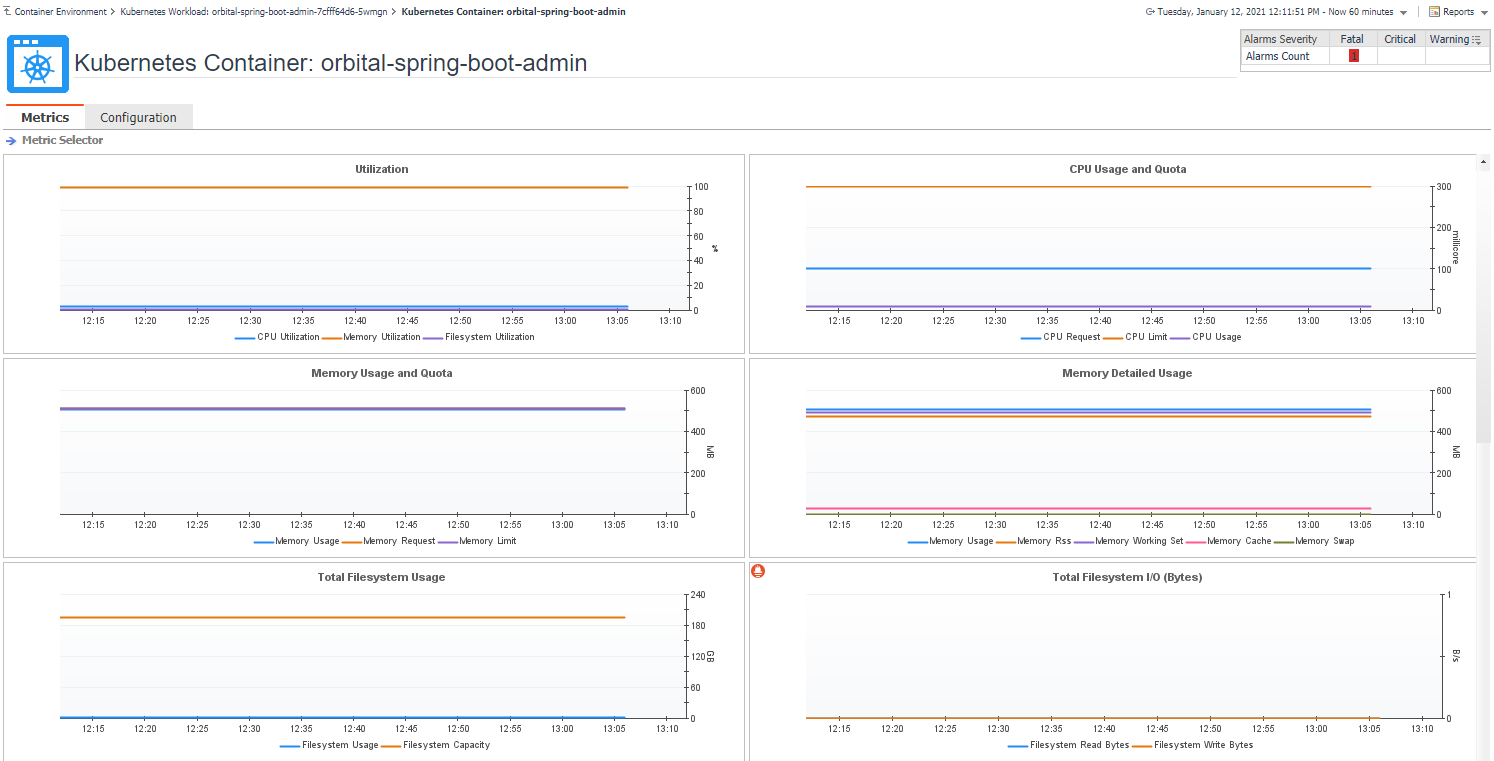 Cost Management
Foglight Evolve 9.3 also includes cost management improvements for the most popular Kubernetes-as-a-Service options: Amazon's Elastic Kubernetes Service (EKS) and Azure Kubernetes Service (AKS).
You can access the information using Foglight Evolve's Cost Director feature under the Container Cost tabs: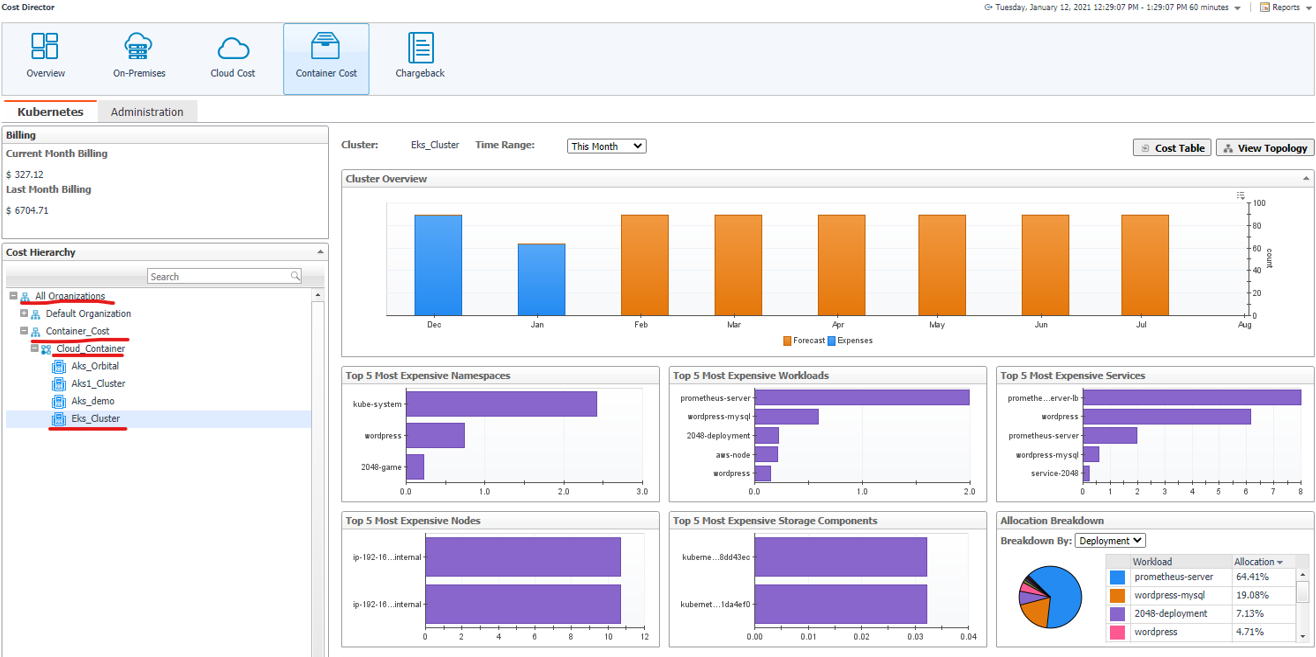 Topology View
In this release, we also added a topology view that brings an intuitive view of the entire Kubernetes cluster: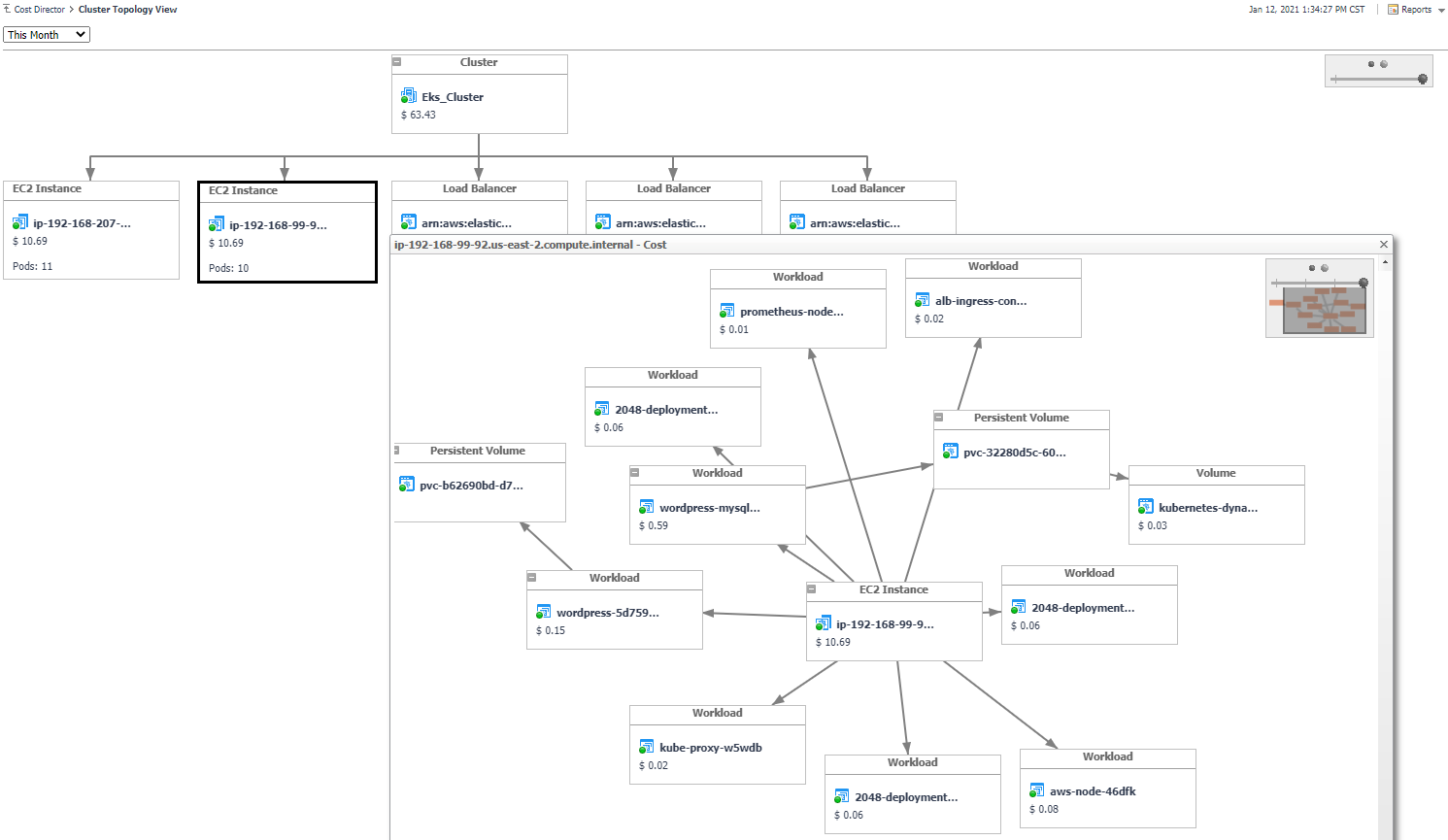 Automation
Optimizing IT costs continues to be a strategic investment focus area for Foglight Evolve. Foglight Evolve 9.3 introduces several automation capabilities that will help organizations optimize their IT spend.
Policy Based Automation
Policy based automation enables organizations to easily schedule when to start or stop VMs in AWS and Azure while providing clear visibility into potential cost savings.

Cloud Optimizer Automation
Customers appreciate Foglight Evolve's cloud optimizer capabilities, so in this release we've added automation for our most popular optimization recommendations:
VM Resizing
Potential Zombie VMs
This automation can be done from the Optimizer tab under Cloud Manager by clicking on the Reclaim Later button: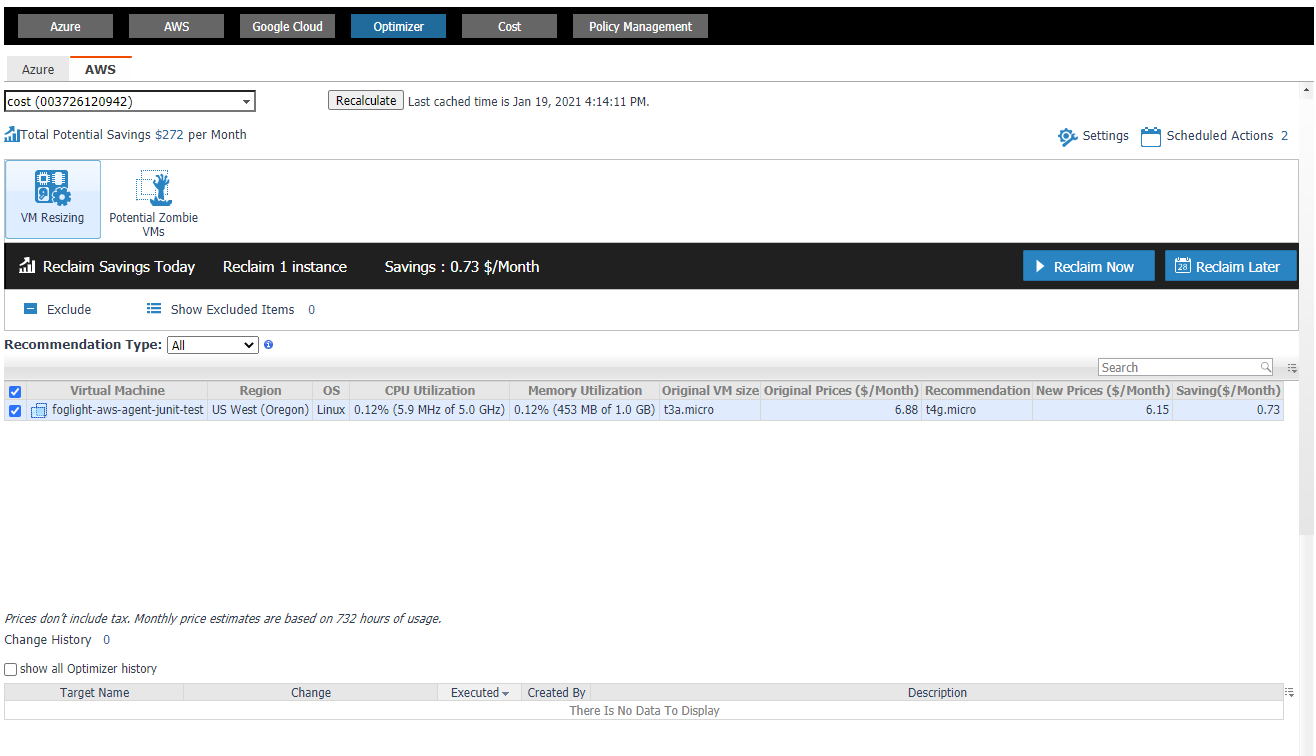 Summary
Foglight Evolve 9.3 brings major product enhancements to address some of today's biggest IT challenges:
Monitoring and managing multi-cloud environments
Planning and migrating on-premises workloads to the cloud
Monitoring and optimizing the cost of Kubernetes clusters
Optimizing cloud costs effectively
Please make sure to upgrade to version 9.3 to benefit from the latest Foglight Evolve features.