Many of us don't like to ask for directions….
https://www.youtube.com/watch?v=mqVzRD_nWLQ&t=16s
That said, getting advice, directions, help, or suggestions will provide a faster path to success. My Dad always said, "When in doubt, read the directions."
When we invest in software and rely on the solution to help us be more efficient, it logically follows that any guidance the tool can provide is a good thing.
If you're considering leveraging Foglight for your monitoring and diagnostics needs, rest assured, it provides several offerings of assistance.
This blog covers these….
(Click on images to enlarge)
1. Help Files: This one is likely the most obvious as any reputable software will offer Help files. Here's where you can find it. Towards the top, right side, select the circled 'I' icon.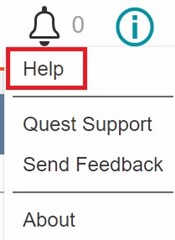 Or, open the Actions fly-out menu and choose the Help tab. Use the Search field for specificity.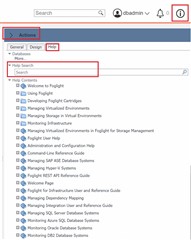 2. Tutorial: In the same spot, select the 'General' tab and choose 'Databases quick tutorial'. This initiates a self-guided tour with Next and Back buttons that point out what/where things are….
Note: This launches automatically the first time someone logs in and accesses the database dashboard.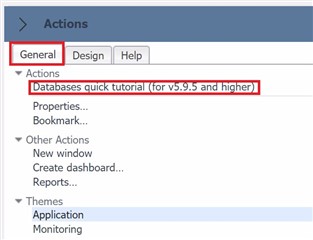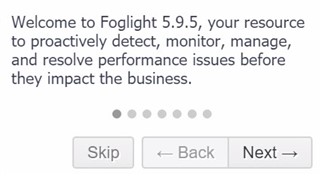 3. Videos: Some of us digest information better by watching and listening to 'How To' videos. Foglight has those too. Again, look to the top-right side of the interface and look for the 'YouTube' icon.
Then, select and filter by DBMS type.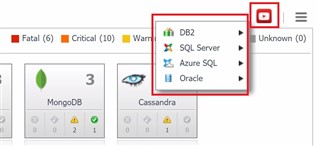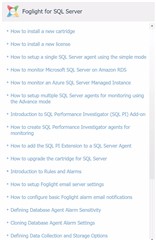 4. Alarm Suggestions: When selecting a visual alarm, it displays an interface with details about the alarm. This includes troubleshooting suggestions in the lower-right corner.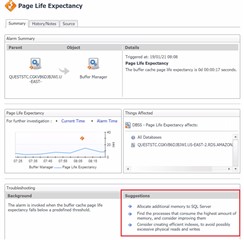 5. Advisories: Particular activity is flagged. From there, users can get advice about how best to take action on the performance issue.
Advisories can be found in two places - the Overview Dashboard and the SQL PI Dashboard.

Overview Dashboard: Located in the top-left corner, select 'Advisories'

Select the name of any particular Advisory for details.

Performance Investigator (PI) dashboard: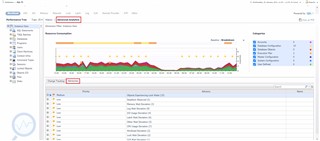 Advisory example: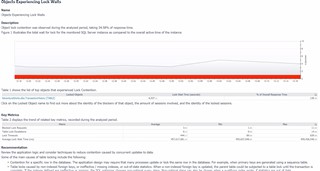 I hope this blog proves 'helpful'!
For more information, visit Foglight database monitoring and download a free trial.