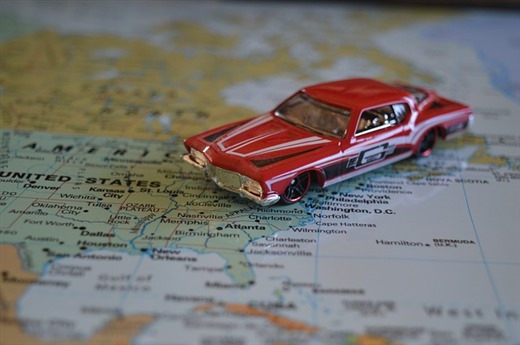 Woohoo! Just got word that my boss approved my January vacation and now I'll get the opportunity to check several items off my bucket list as I hop across country to the Quest Database Fed Forum in DC on February 20th.
On my First stop I will meet up with SharePlex System Consultant Susan Wong @lasgav for a swim in the Pacific Ocean on New Year's Day (she tells me; "it's a thing")! I am looking forward to ringing in the New Year with exercise after the holidays and catching up with Susan on new ways in which SharePlex is helping customers tackle challenges with replicating to the cloud.
Next up is a stop in Colorado to check downhill skiing off my bucket list with Toad Specialist Russ Tuttle. In addition to skiing, Russ is an outdoor enthusiast and I am excited to hear about his adventures as well as our latest offering in the Toad DevOps Tool Kit and how this will be a game changer moving forward with Agile Database Development.
After Colorado, I will be soaking up the sun in Texas for a couple days while catching up with Foglight Force Master Amit Parikh over Texas BBQ. Amit is a veteran in database performance monitoring and I look forward to learn how Spotlight and Foglight will help our customers monitor their ever-changing footprints and establish baselines so they can make quick effective decisions about their database.
After warming up I'll be heading to Sear's Tower in Chicago to meet up with Toad System Consultant Mark Kurtz @ToadSC_CHI for deep dish pizza, a serious discussion on who really has the best food in major metropolitan areas, and a conversation around our new Toad Edge Solution which supports MySQL.
Last stop on this adventure is our nation's capital Washington DC to check out the monuments and to make an appearance at our Quest Database Federal Forum. I hope to see you all out in the Nation's Capital on Tuesday February 20th for a great day of conversation around Quests' tools and the direction they're headed in the future.