It's hard to capture the essence of UserKon 2018 in a blog but I will give it a whirl!

Check out the highlight video as it gives you a flavour of the activities that took place over the week.
UserKon was fantastic from start to finish from the beignet's, gumbo and jazz in New Orleans to meeting our KACE customers and learning how to utilise KACE to its full capacity.

Exciting Opening Session
We kicked off the event with an exciting opening session from our DP & UEM leader David Earhart! There was no doubt that the message was clear – 'KACE is back'. David spoke about the 3 C's of KACE, Community, Customers and Creativity.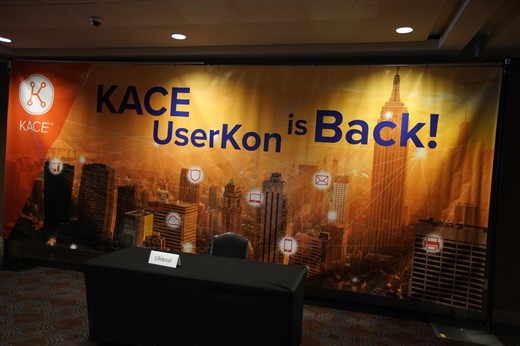 Gary Broadwater, our Vice President Product & Development announced a number of new product updates and features which including a new user interface colour scheme that will allow customers to choose between black, white or a hybrid interface. This created a lot of cheers and excitement. Sometimes, it really is the simple things! Our KACE team leaders also spoke about the direction in which KACE is headed.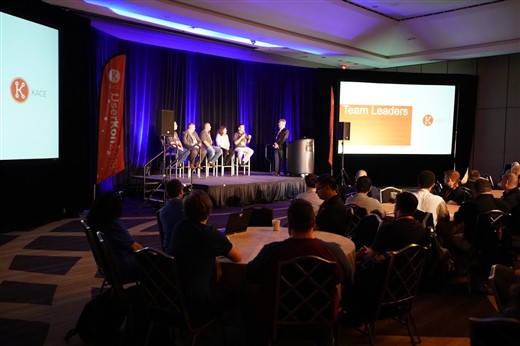 Training Sessions Kicked Off
The three days of training sessions covered a variety of topics, from "Anypoint" management, keeping up with Microsoft, services, support to learning the power of KACE SMA (formerly the K1000), KACE SDA (formerly the K2000) and the KACE Cloud Mobile Device Manager (MDM).
Unified endpoint management and having the ability to manage all elements with one solution was a key theme. The Geek bar – an area to see, feel and interact with KACE products - was a happening spot. Customers spoke to our KACE engineers and specialists about upcoming projects and any questions that they needed answering.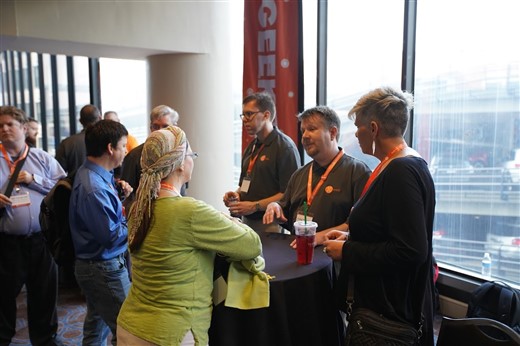 On the Tuesday evening, we had a Mardi Gras party giving us a great balance of networking and partying alongside our day time learning and absorbtion of KACE. New Orleans is the capital of Mardi Gras parties so when in Rome! There was a lot of networking and information sharing around how to uncover functionality around KACE that was not being fully utilised.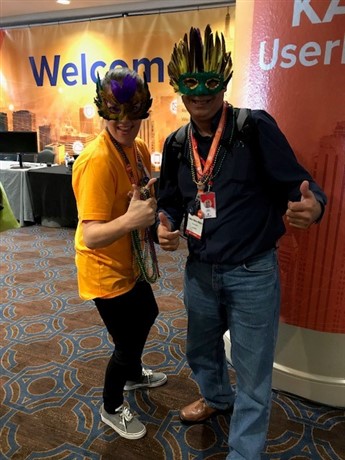 To spice up the event, we had a gamification competition, poker chip competition and a customer testimonial raffle. There were three drones up for grabs and of course…bragging rights!
Old School Party
Our old school party on the Wednesday evening gave customers an opportunity to earn more poker chips by competing with Ef on the KACE team to win at oversized Jenga & fuse ball (there were a lot of winners, because Ef wasn't very good) ;) The DJ had the dancefloor shuffling.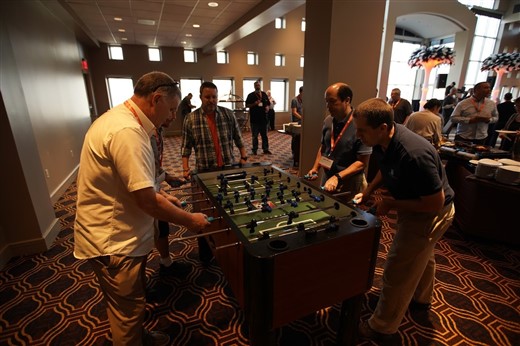 Of course the Quest team couldn't resist the opportunity for a photo opp!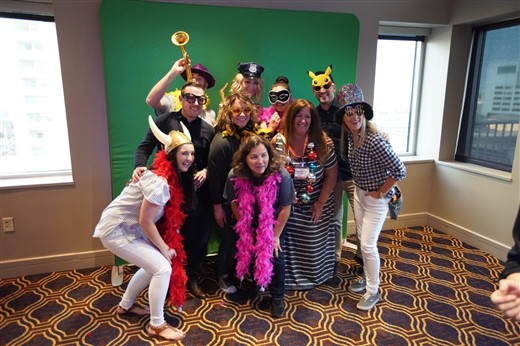 Self-Paced Labs
Our self-paced labs gave our customers and partners a great opportunity to undergo online training and certification. Our trainers were on hand for questions and support.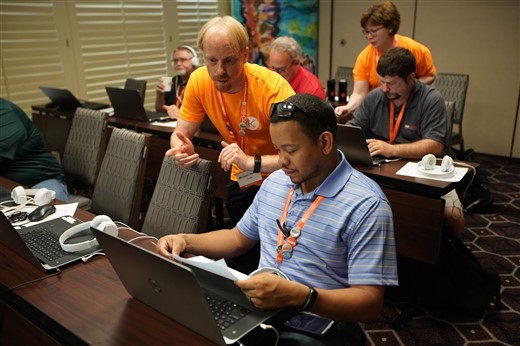 Closing Session
Our closing session was great fun as we announced the winners of our customer testimonial drawing as well as our gamification and poker chip competition. Gary Broadwater also closed with a final KACE quiz handing out some more KACE swag to the lucky winners.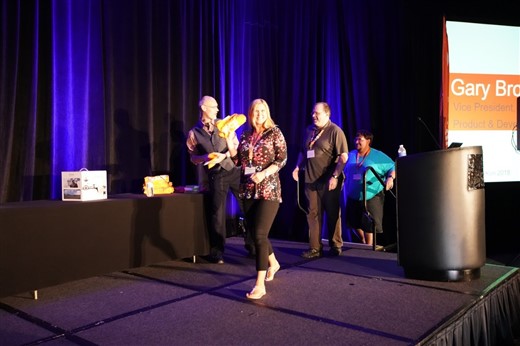 KACE UserKon Conference Highlights Webcast
Feedback from UserKon has been fantastic. We are already starting to plan UserKon 2019 so watch this space for details. For those of you that were not able to join us at UserKon, we are running a webcast on the 20th of June.
We will take you through the KACE UserKon highlights giving you an opportunity to learn about the key topics that were covered in the training sessions.
We also have our regional KACE Backyard Boot Kamp program which is traveling to six cities throughout the US this year if you are interested in learning more about KACE.
We hope to see you at UserKon 2019!