Have you upgraded your organization to Windows 10 yet?
Many IT administrators struggle to manage the proliferation of endpoints, safeguard their network against cyberthreats and maintain compliance standards. Upgrading to Windows 10 adds another layer of complexity to the mix. A Windows 10 migration project is often deprioritized because of its complex nature.
However, IT administrators are under pressure to migrate because of hardware restrictions. Did you know that Intel hardware chipsets now only support Windows 10?
Also, an outdated operating system leaves organizations wide open to vulnerabilities and unwanted visitors to the network. The worldwide WannaCry ransomware attack in 2017, for example, affected more than 200,000 computers across organizations in 150 countries, causing nearly a billion dollars in damage.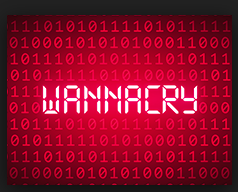 The good news is that Microsoft actually designed Windows 10 with all of these modern IT challenges in mind. And by taking a unified approach to your endpoint management in general, you can streamline your Windows 10 migration and set yourself up to configure, manage and secure all of your endpoints from a single platform as you move forward.
There are five critical migration activities that every organization should step through during an upgrade to Windows 10. With a unified endpoint management (UEM) solution, you can automate those key tasks, making the entire job pain-free. For example, the first important task in any OS upgrade is to analyze your existing hardware and software. You need to ask yourself these critical questions:
What hardware will work with the new OS and what requires an upgrade or replacement?
An accurate answer to this question is critical because installing a Windows OS to substandard hardware generally results in a poor user experience. An automated, network-based IT inventory management solution will give you complete and accurate details on this front. These solutions interrogate all the machines on your network, consolidate the results into a single database, and provide reports that will help you compare your current hardware with Microsoft's requirements and recommendations for the new OS.
What software is currently installed on each machine?
A successful Windows 10 upgrade requires installing the new OS — plus all the right applications. Therefore, before you start migrating, you need to accurately inventory all the applications installed on each machine. The automated inventory solution can streamline this task for you too.
What software is actually being used?
Migrating applications that you no longer need wastes time and effort, complicates the project unnecessarily and increases risk. It's critical to identify unauthorized, unused and redundant applications. Again, the right automated inventory tool makes this process faster, easier and more accurate.
The great thing about using a UEM solution to help automate your Windows 10 upgrade is that even after your migration is complete, it will continue to keep track of applications and hardware as they evolve, enabling better security and management of your IT infrastructure overall.
Curious about what other migration tasks can be automated? Take a look at "Unified endpoint management for Windows 10 migrations" to learn more.