Quest is excited to release a new feature within On Demand Migration for AD that supports migrating devices from Azure-only source environments.
A previous release added support for device migration to Azure-only target environments, which means that you can now migrate and consolidate multiple environment types using On Demand, including standalone Active Directory, Hybrid Azure AD, Azure AD, or a mixture of all three.
Azure device migration in On Demand orchestrates the migration tasks relevant to your selected source and target environments to ensure devices operate as expected in their desired end-state.
Migrate devices from one environment to another environment, regardless of source or target environment type

Convert existing AD or hybrid Azure AD devices to Azure-only in your current environment

Maintain existing user profile settings, configuration, permissions, and data without requiring a device wipe
What migration paths are supported?
On Demand Migration supports migrations to and from any environment type, including standalone Active Directory environments, Hybrid Azure AD environments, and standalone Azure AD environments.
Domain-joined source devices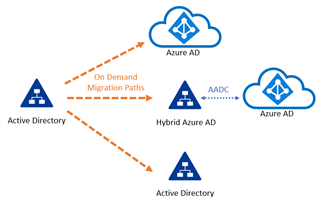 Hybrid Azure AD joined source devices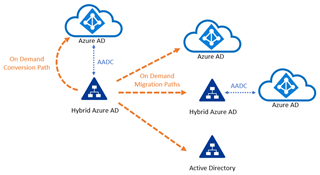 Azure-joined source devices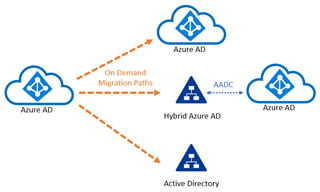 How do I access the Azure device migration features in On Demand?
When you purchase the add-on license for Azure device migration and apply it to your On Demand Org ID, you will see additional features in the UI for Azure device discovery, Azure bulk enrollment package configuration, and Azure device migration.
If you previously applied the add-on license for migrating to Azure as a target, you will automatically gain access to the features that support migrating source Azure devices.
New features for Environment configuration
Devices are now available to select when configuring object filters for cloud environments. This selection is required when migrating from Azure-only source environments, as it allows On Demand to discover the cloud-only devices during the Read workflow.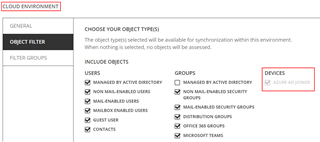 Updated features for configuring Azure AD join profiles
Azure AD Join profiles must be configured when migrating to Azure as a target. These profiles now include additional options based on the source environment type, including support for Azure-to-Azure device migrations.

Updated features for designating the Azure bulk enrollment package location
An Azure bulk enrollment repository path must be defined when migrating to Azure as a target. On Demand now supports local path entries to support Azure-to-Azure device migrations where devices do not have access to network shares.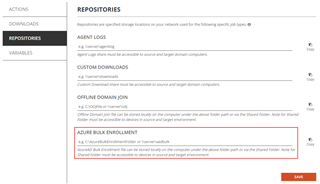 Further Information
For detailed guidance on performing Azure device migrations, please review the On Demand Migration Azure AD Device Join Quick Start Guide. We welcome your feedback and suggestions below and invite you to visit us at Quest.com if you are interested in learning more about our solutions.