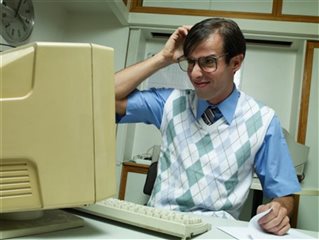 Hope you got some rest and relaxation during your vacation. Now you not only need to get caught up with email, but your Jr. Admin has a confession about some changes he/she made in Active Directory. The biggest question is, what were all their changes? What has changed since you left, and how do we easily fix some of the problems that have occurred by their mistake(s)?
Recovery Manager for Active Directory by Quest Software removes the fear letting you see the changes made since a particular backup and fix those issues by rolling back a bad decision or mistake on an item per item basis. Below is a sample report showing changes in the active directory environment: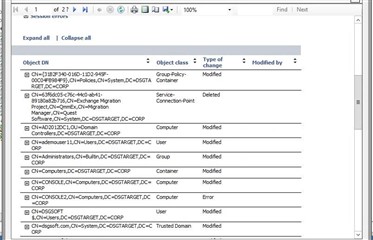 Great, now we can see what they messed with while we were gone on vacation, and a few things they should not have touched. Want to Roll back some of those changes? This is very intuitive in Recovery Manager for Active Directory. Roll back changes on a user, group membership, and also individual attributes. You can pair this with Change Auditor by Quest Software to actually see who made a change in you're environment if it has a lot of chefs in the kitchen.
Recovery Manager for Active Directory features comprehensive recovery, you can recover any object in AD, including users, organizational units (OUs), computers, subnets, sites, configurations and group policy objects (GPOs). Recovery Manager helps you significantly reduce downtime and perform several actions without restarting your domain controllers. Not only does this application work with several flavors of Windows Server but it also will work with Azure Active Directory.

The Screenshot below shows some of the objects that could be restored from a previous backup.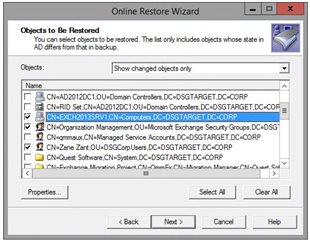 Moving to Recovery Manager for Active Directory Forest Edition by Quest Software takes the recovery to the next level allowing full Forest Recovery automation for safeguarding your environment. This product also has the capability to create a virtual forest test lab with production data to test upgrade scenarios and other software installation in a non-production environment that is setup up like your production environment.
Finally, sit back and think about one of the most important IT environments you have in your organization and you will almost always come back to active directory. It is in your responsibility to safeguard this environment and be able to recover fast from a disaster whether it's due to an internal mistake or system corruption. Recovery Manager for Active Directory by Quest Software.